From the Submissions page, you can perform the following tasks:
Search and filter submissions based on status and assignee
Set the status for a submission
Reward a submission
Set the priority for a submission
Assign a submission to someone in your organization
Subscribe to a submission to get updates
View a submission's details
Reply to the researcher regarding a particular submission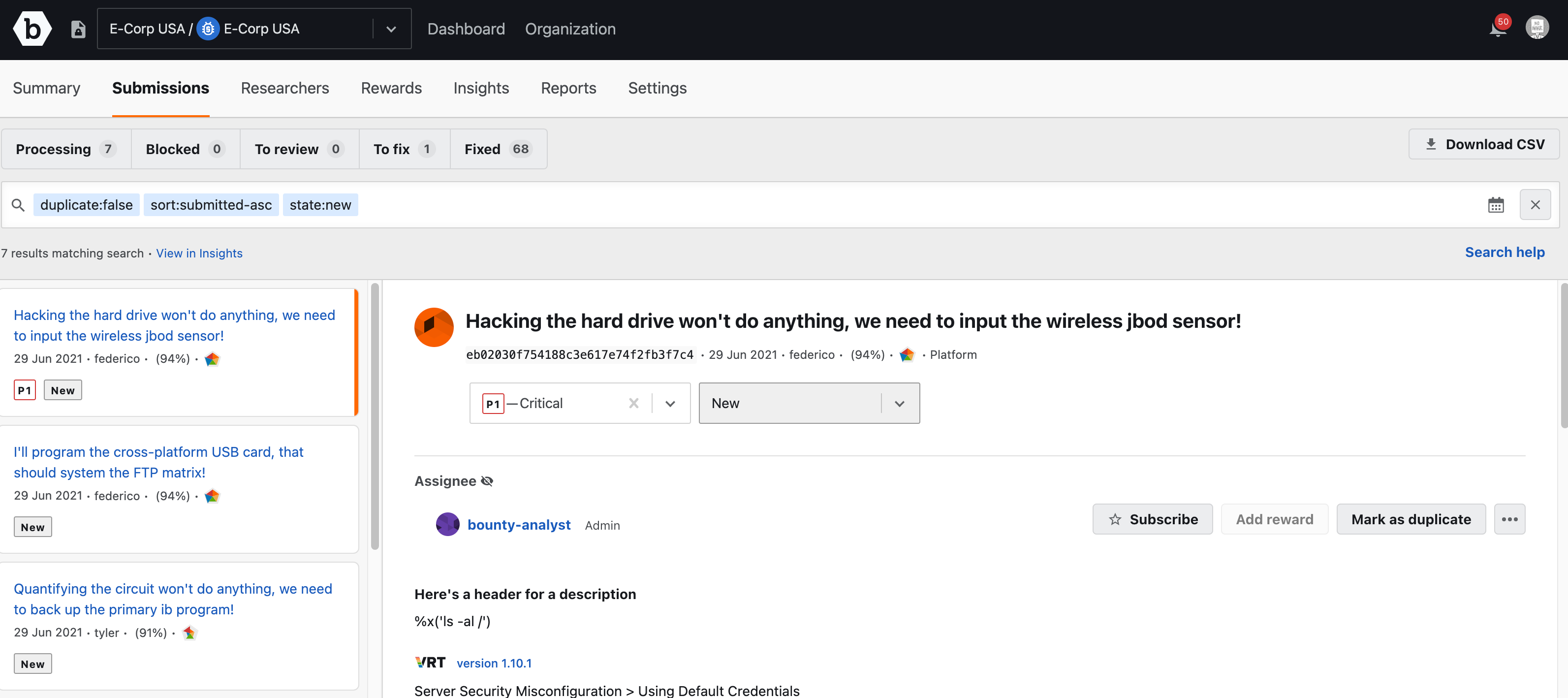 Role Requirements for Viewing and Managing Submissions: Your role in the organization determines your level of interaction with a submission.
Submission Inbox
The Submissions Inbox lists all submissions on the left hand side of the screen. You can click on any submission to view its details.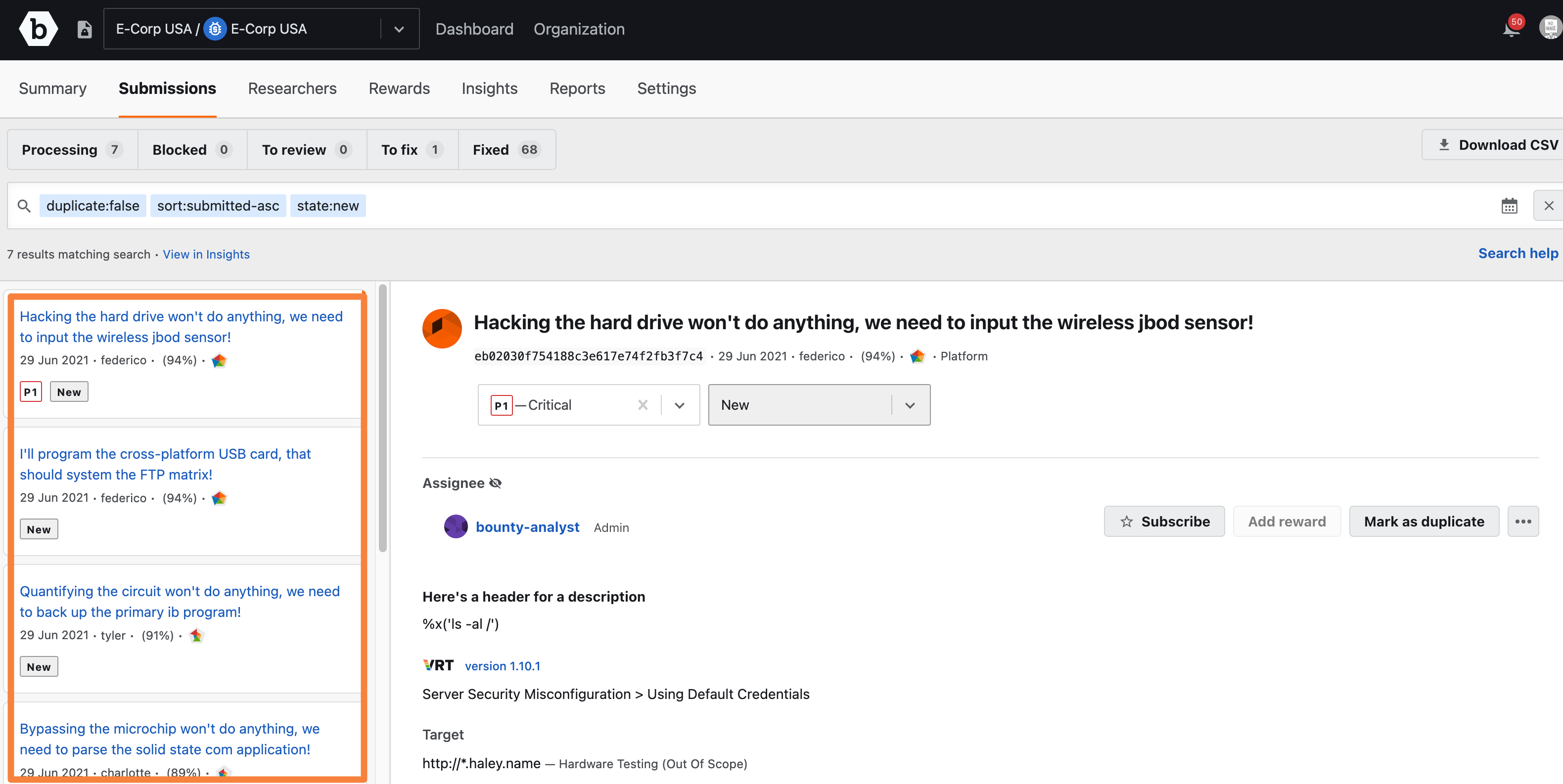 The submissions filter lets you narrow the list of submissions down based on a set of criteria. To learn how to build a filter query, see filtering submissions.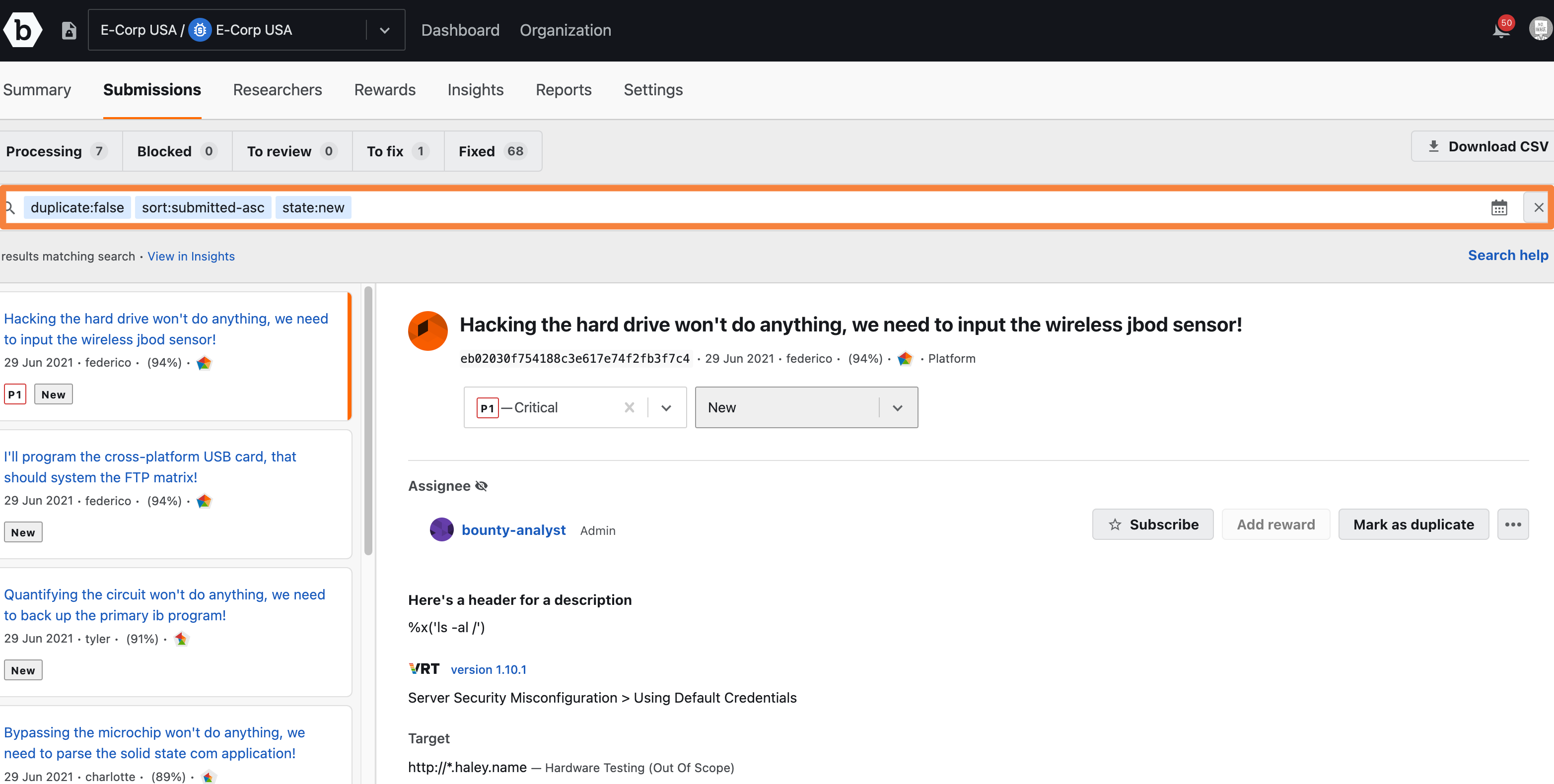 Submission Details and Activity Stream
The Details and Activity Stream displays the information for the submission you currently have selected in the Submission Inbox. You can review the details to learn what the bug is and how the researcher discovered it. Below the details, you can view the activity, which includes comments and historical events, for the submission.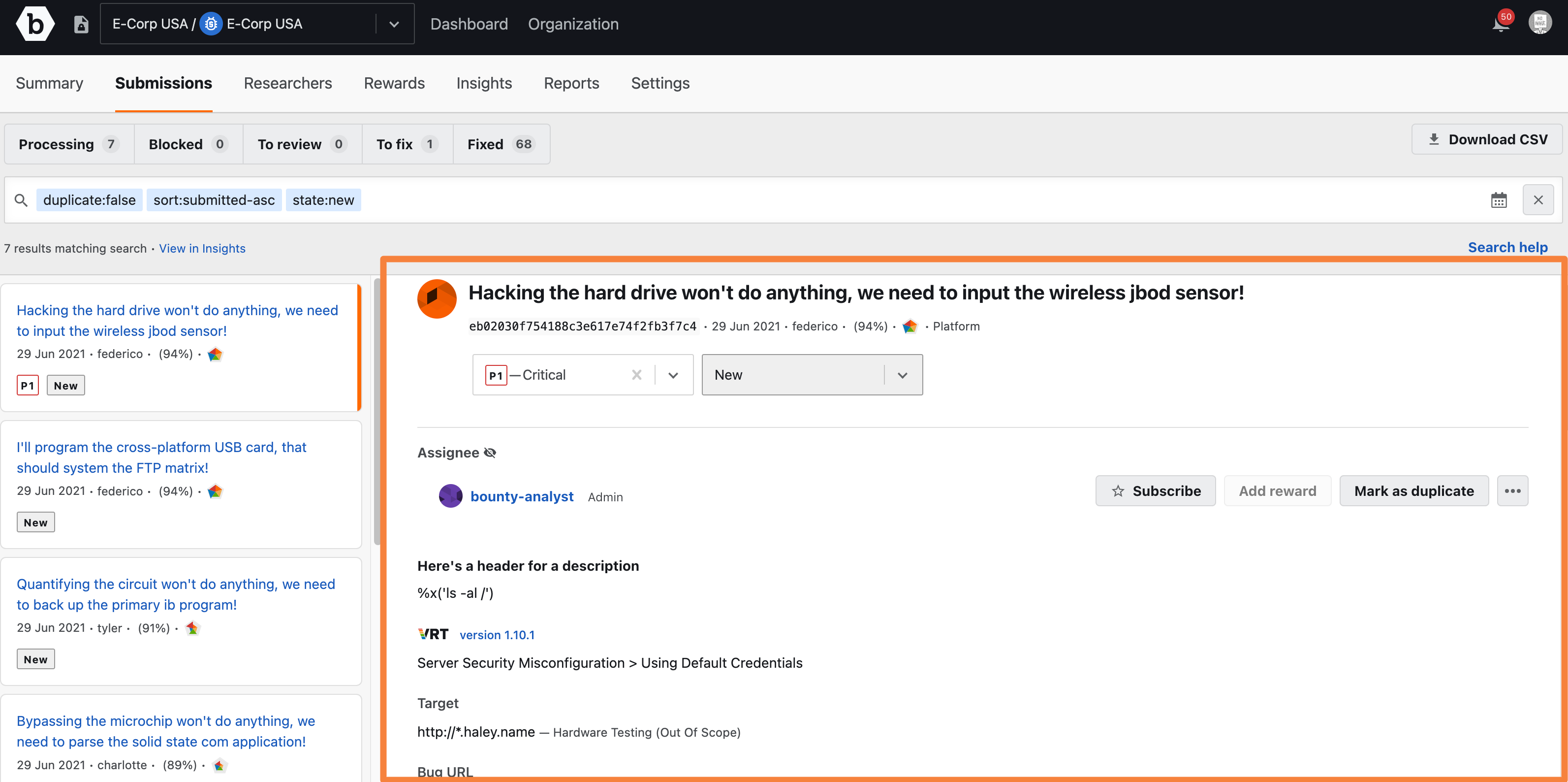 Read more about the submission details and activity stream.
Submission Settings
The Submission settings displays all of the tasks that you can perform for a submission, which includes the following tasks:

Add Reward
The Add Reward shares when a suggested reward amount differs from the range currently in the program settings. If the range changes, researchers can still expect to be paid according to what was advertised at the time they created their submissions.