As an organization owner, you can view the pending invitations on the Team page. The following image shows the pending invitation status for users who have Bugcrowd email ID or have a different email ID.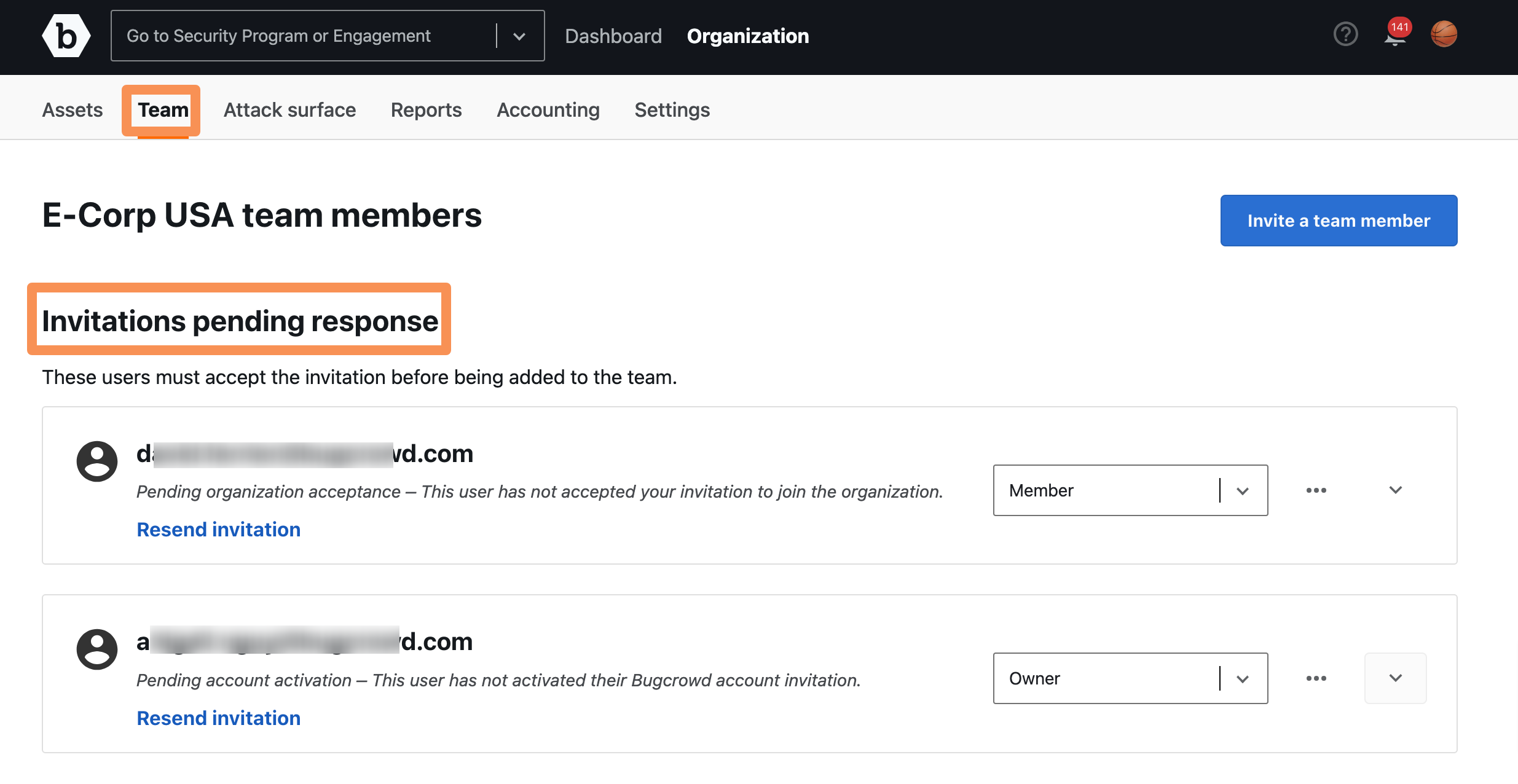 You can also click on your profile picture and then click Pending Invitations. This option is displayed only if you have pending invitations.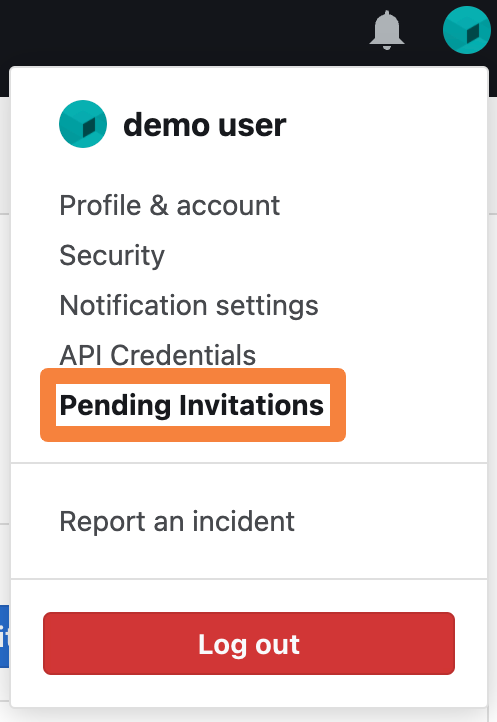 The Pending Invitations page displays the invitations that you can accept or reject.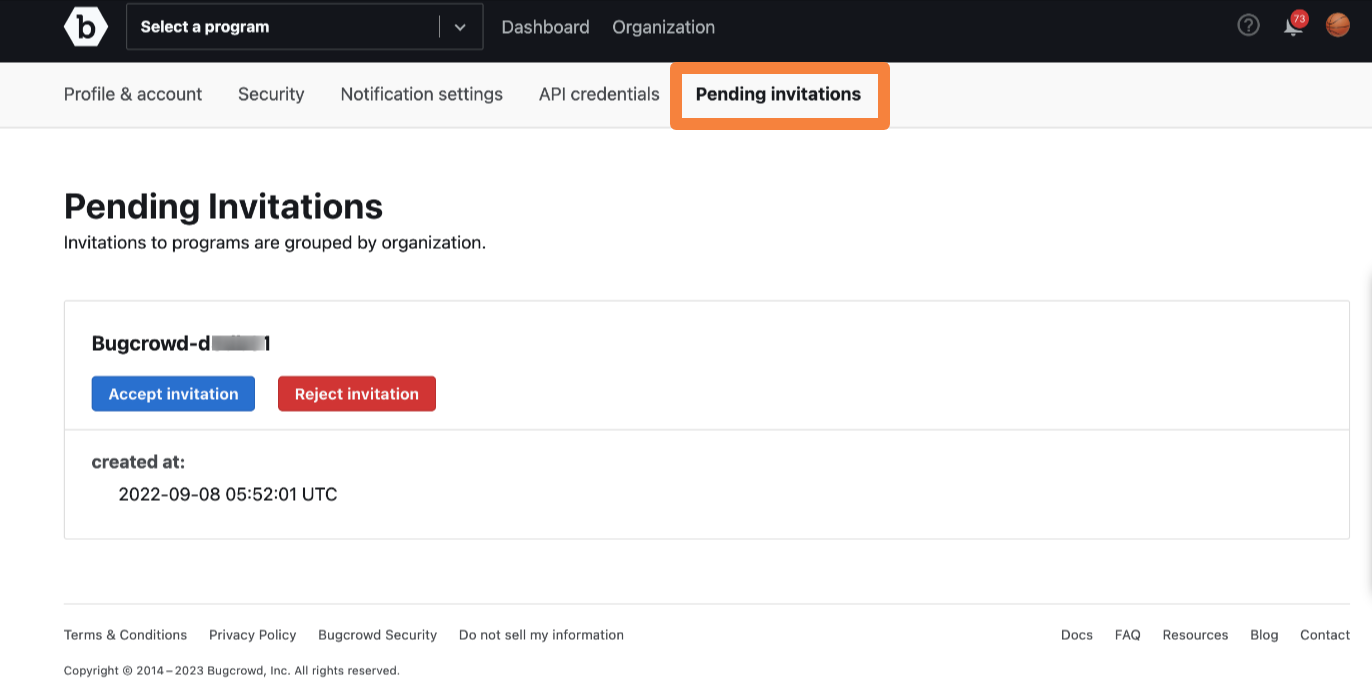 Click Accept invitation or Reject invitation as required.