This site contains information about product setup, usage, system administration, and user management for Crowdcontrol.
If you are a new program owner starting your very first program with Bugcrowd, see owner's guide. If you have received an invitation to Crowdcontrol as a new user, see user's guide.
To help get you started, view the following sections:
If you need help with a particular topic, you can search for it by keyword. Click the search icon in the top bar. The Search Documentation text box is displayed.
Type a keyword to display the relevant topics.
For general product education, you can explore topics listed on the left.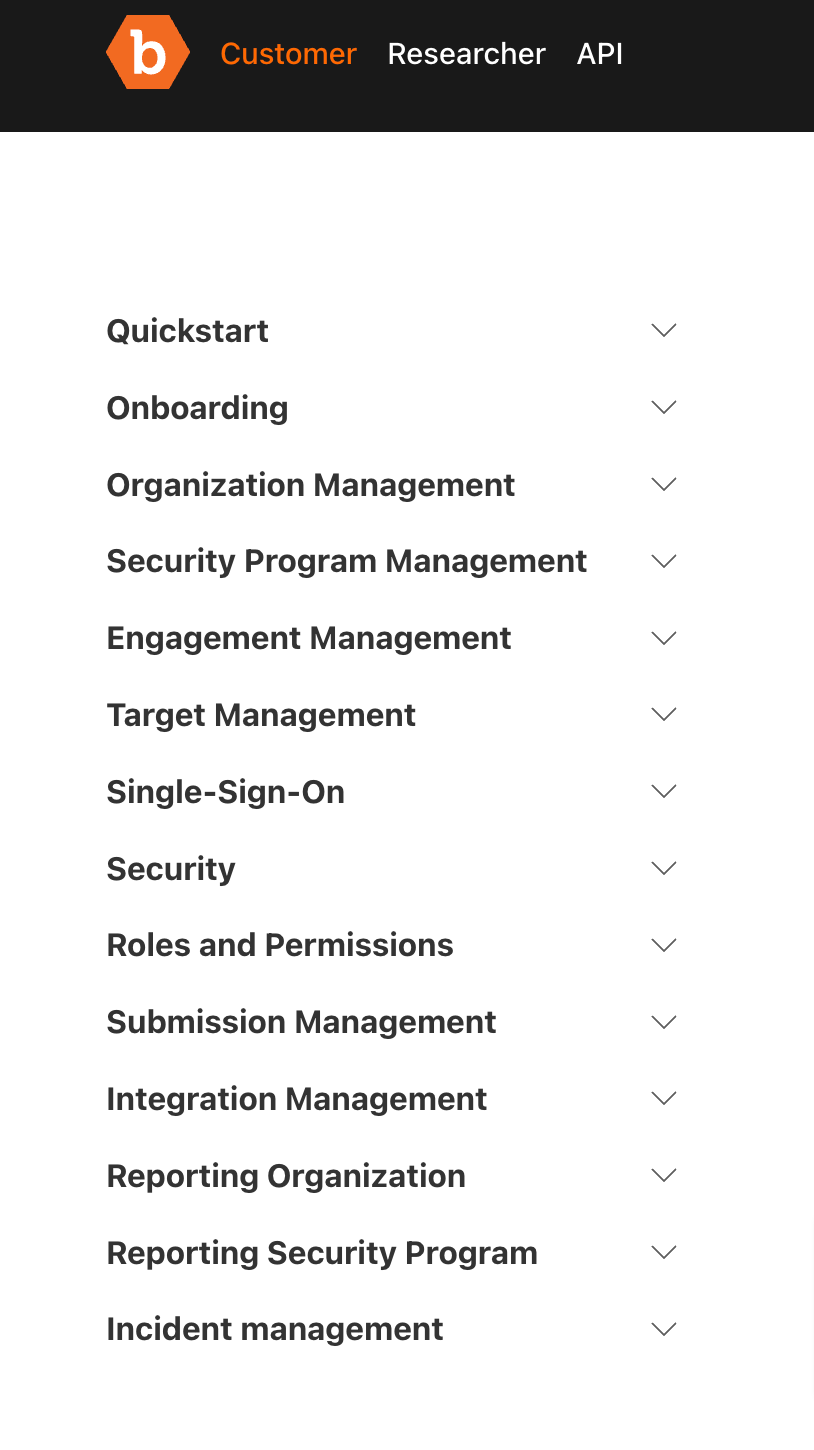 Stay up to date with Crowdcontrol updates by viewing the changelog.
If you cannot find the answer to your question here, send an email to support@bugcrowd.com.