Navigating to Insights Dashboard
To view the Insights dashboard, click on the Insights tab.

Viewing Submissions Received
The Submissions Received section helps you to identify submissions that are currently in the Open state. It provides information about:
Submission trends based on technical severity and volume
Number of submissions received (excluding duplicate submissions) for a given period of time
Number of open and fixed vulnerabilities along with their status
Targets that are receiving submissions
Submission type and severity
The following image shows the submission trend based on severity.

Click Volume to view the submission trend based on the number of submissions received for a program.

The following image shows the number of submissions received, open and fixed vulnerabilities, target breakdown, submission type, and severity.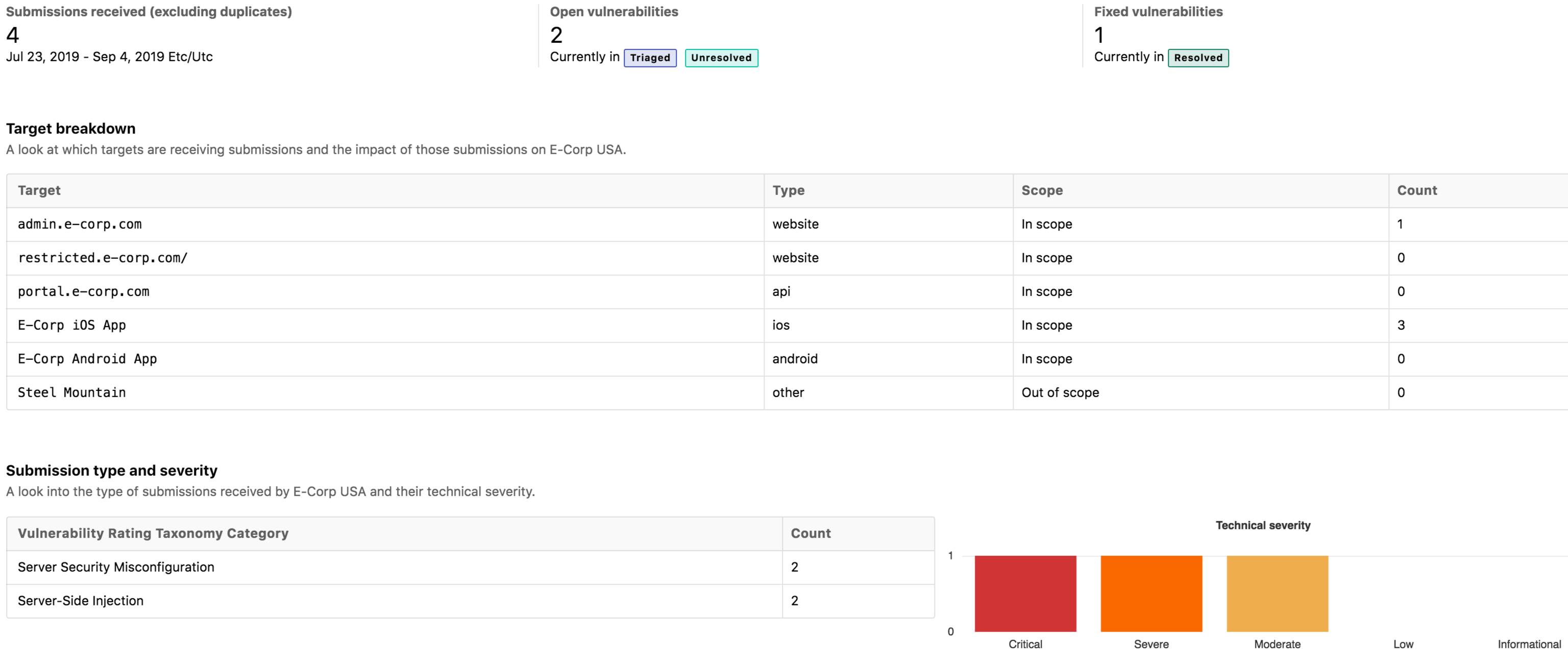 For more information about submission trends, see submission trends.
Viewing Performance
The Performance section provides information on how efficiently submissions are transitioning through the workflow.

For more details about performance, see program performance.
Viewing Amount Paid to Researchers
The Spend section shows the amount (in dollars) paid to the researchers. For more details, see bounty spending.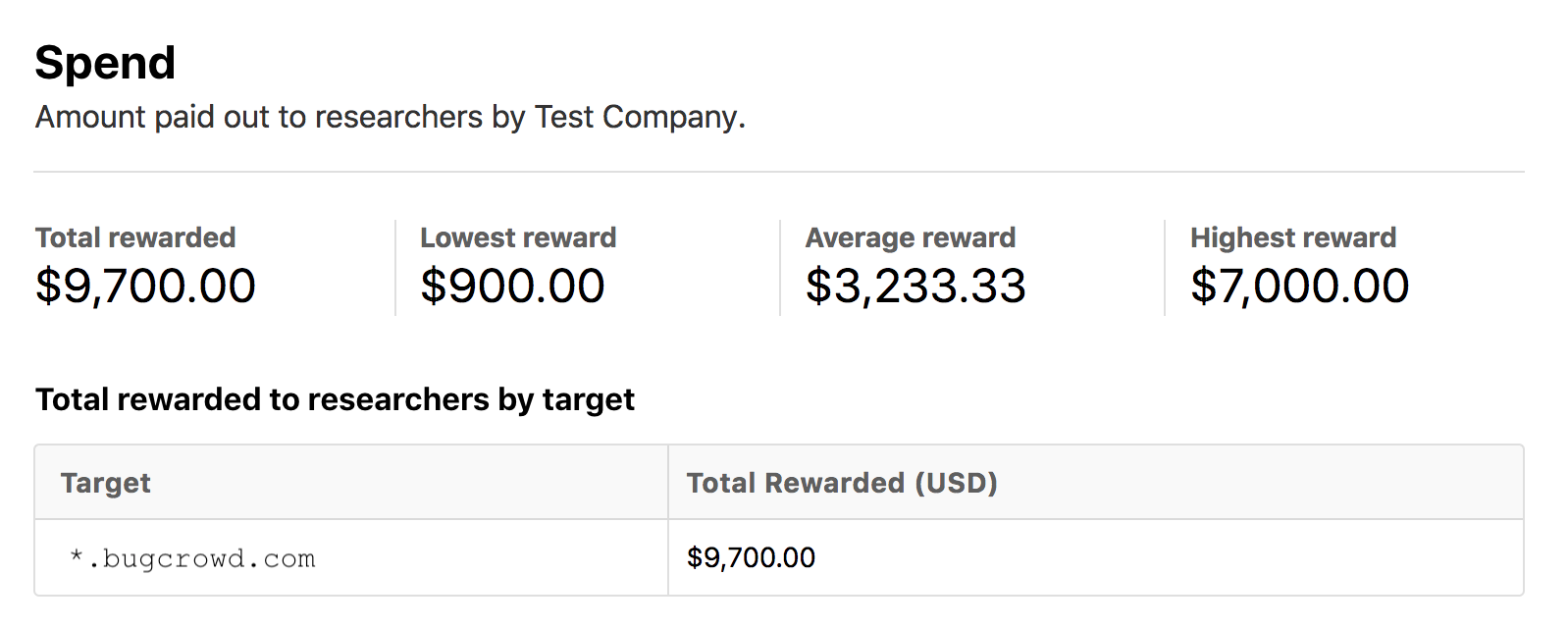 Filtering Insights
The Insights dashboard provides filters to customize your report. For more information, see insights filtering.

Downloading PDF and Exporting Submission Data
You can download a PDF of the report based on the filters and/or export the submission data as a CSV file. For more information, see downloading report and exporting submission data.