The password, security settings, and notifications for your account can be managed from your personal settings.
Navigate the Personal Settings Page
You can change your password, set up two-factor authentication, and configure your notification settings from your personal settings. To access your personal settings, click on your profile picture and then click Profile & account from the drop-down menu.

Update Display name
Your display name can be found in the Personal Details section. To set or update the display name, type the required name in the Display name field.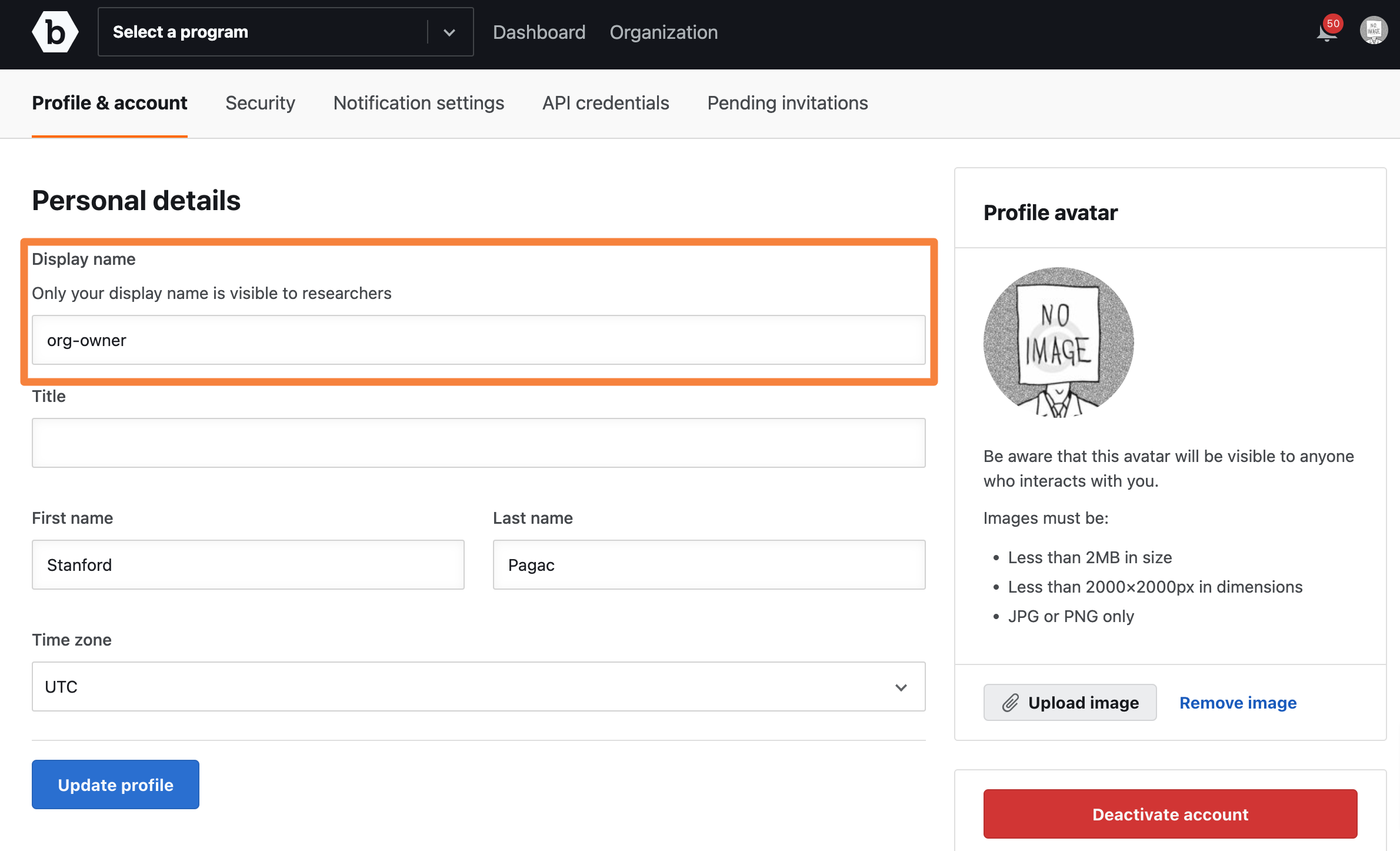 To save the display name, click Update Profile.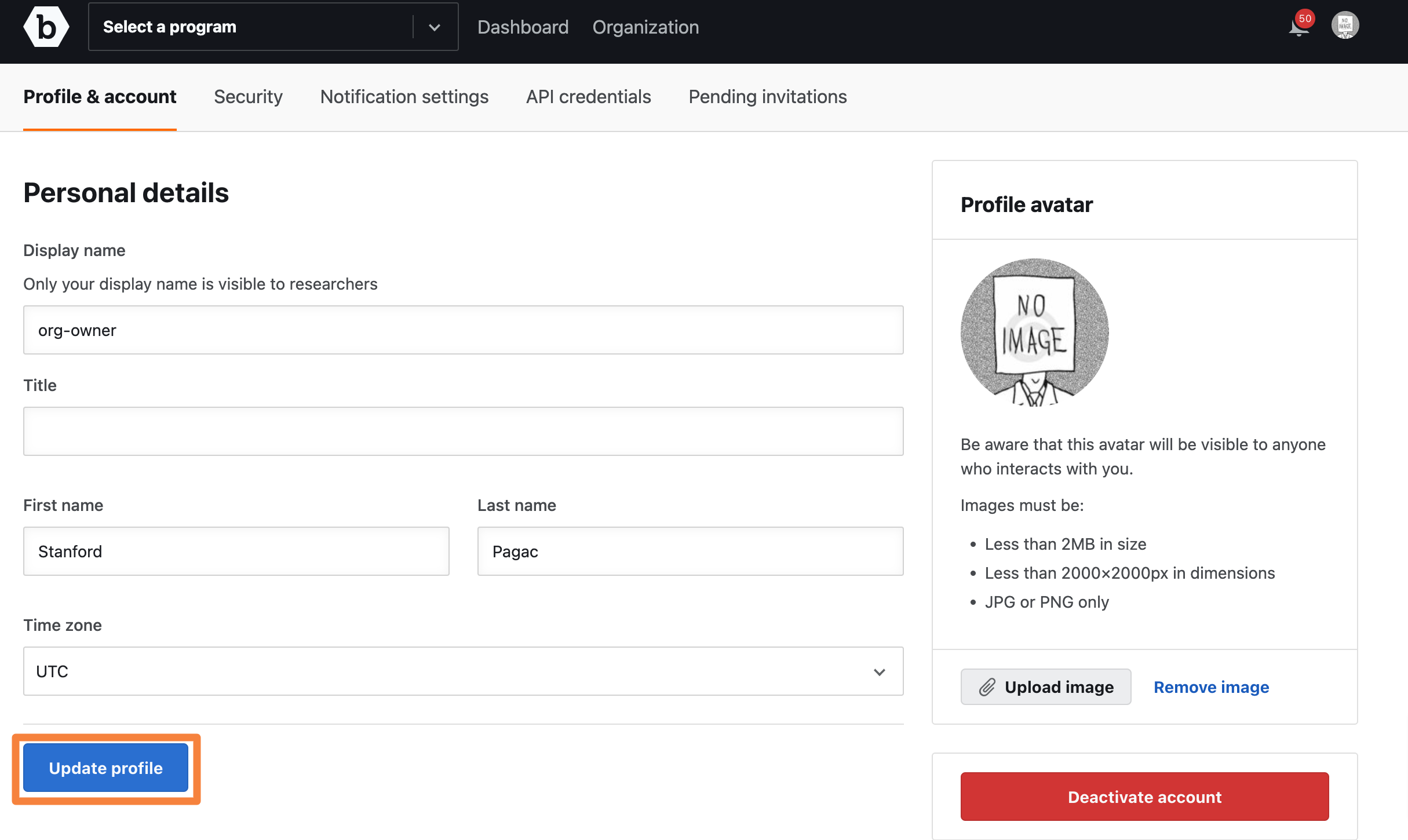 Update Title, First name, and Last name
You can update your title, first name, and last name in the Title, First name, and Last name fields as shown and click Update profile.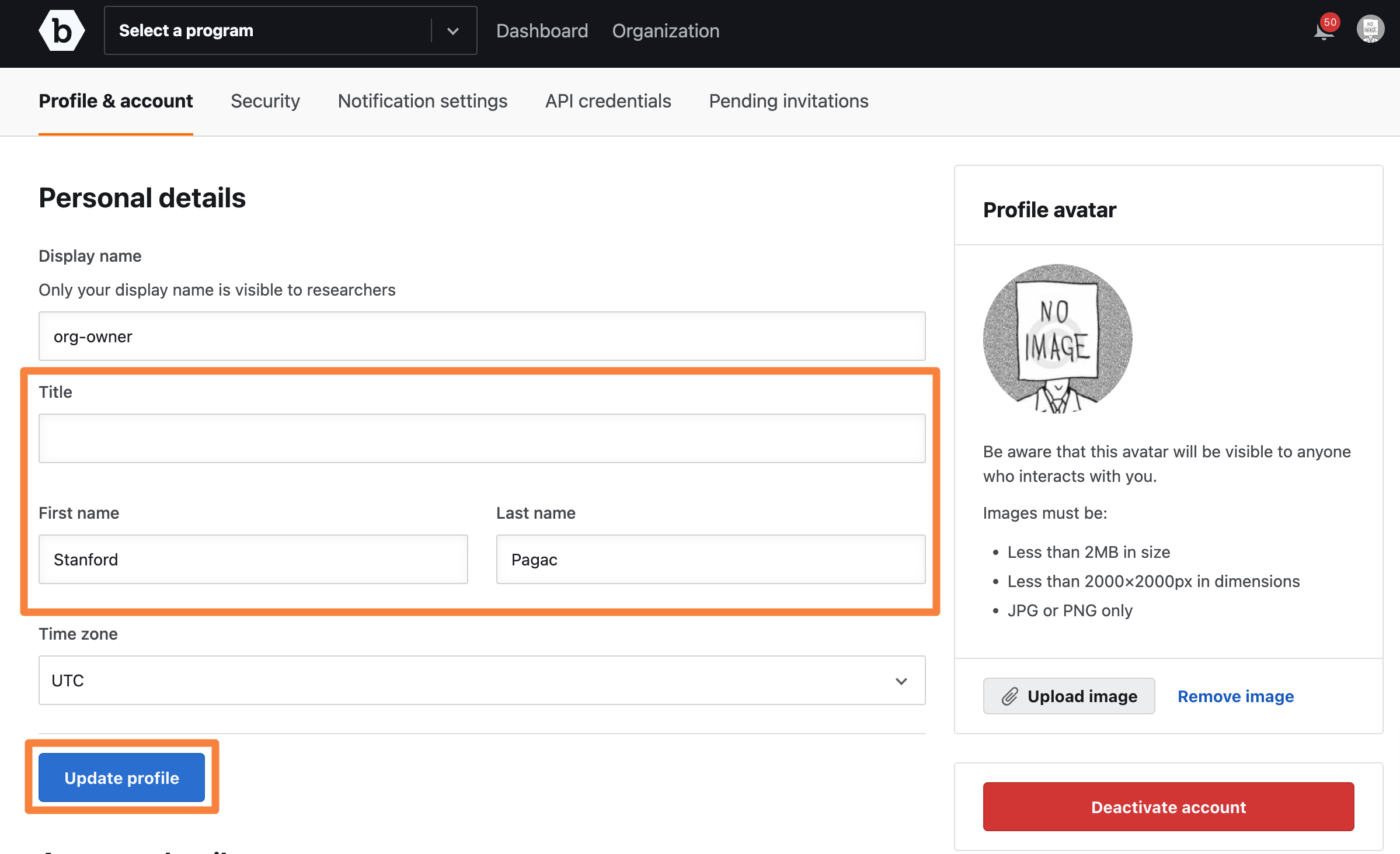 Configure Time Zone
You can set Crowdcontrol to reflect your current time zone. To do this, in the Personal Details section, from the Time zone drop-down menu, select the required time zone and click Update profile.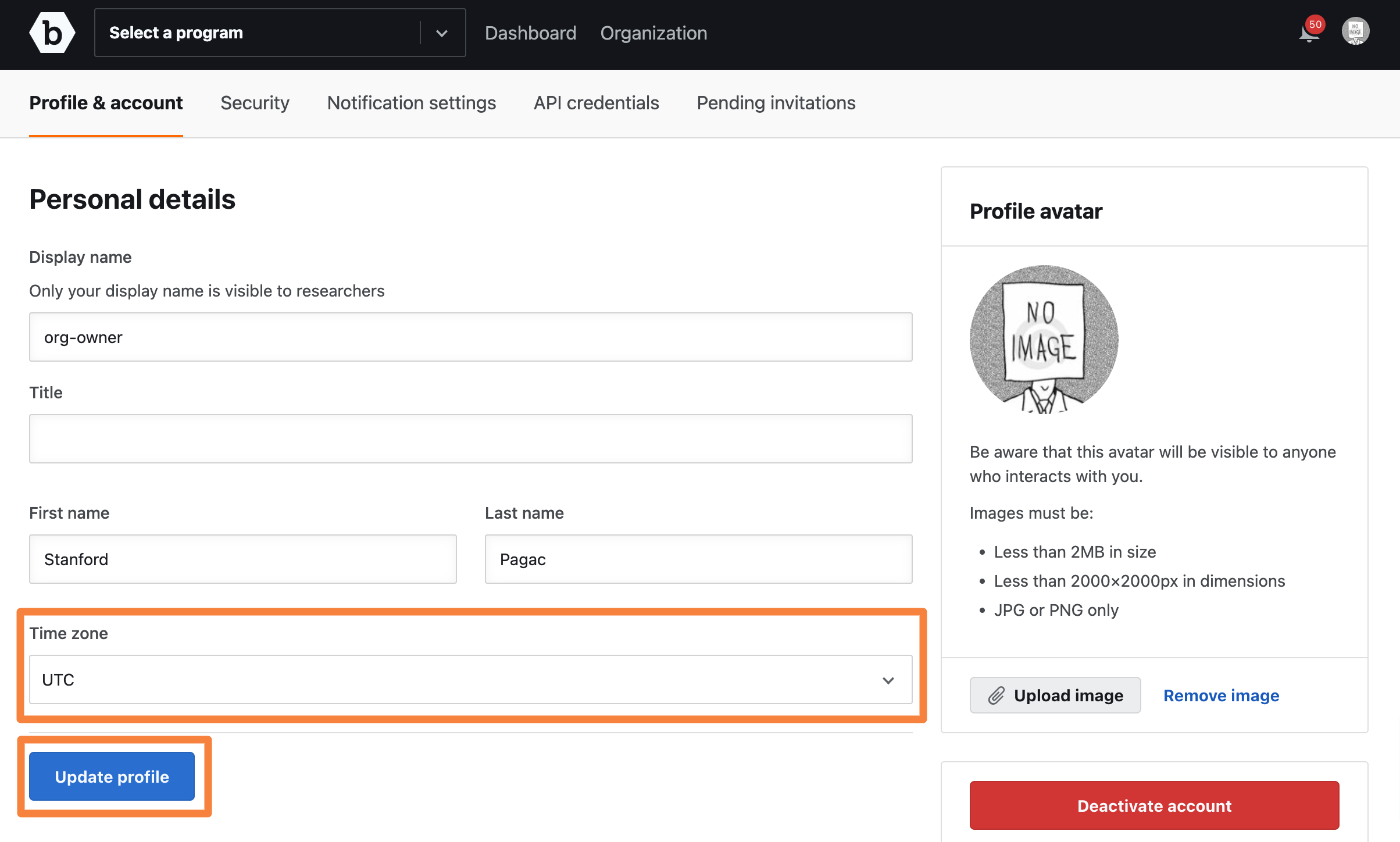 Changing Your Profile Avatar
Your avatar adds a face to your account and personalizes it. You can use any photo as long as its appropriate and representative of who you are.
However, if you choose not to add a profile photo, a unique avatar will be generated and assigned to your account.
On the Profile & account page, in the Profile avatar section, click Upload image.

Choose the photo you want to use and upload it.

Click Update profile to save your changes.
Update Your Password
In the Account Details section, specify the following fields to change your password:
Current password
New password
Password confirmation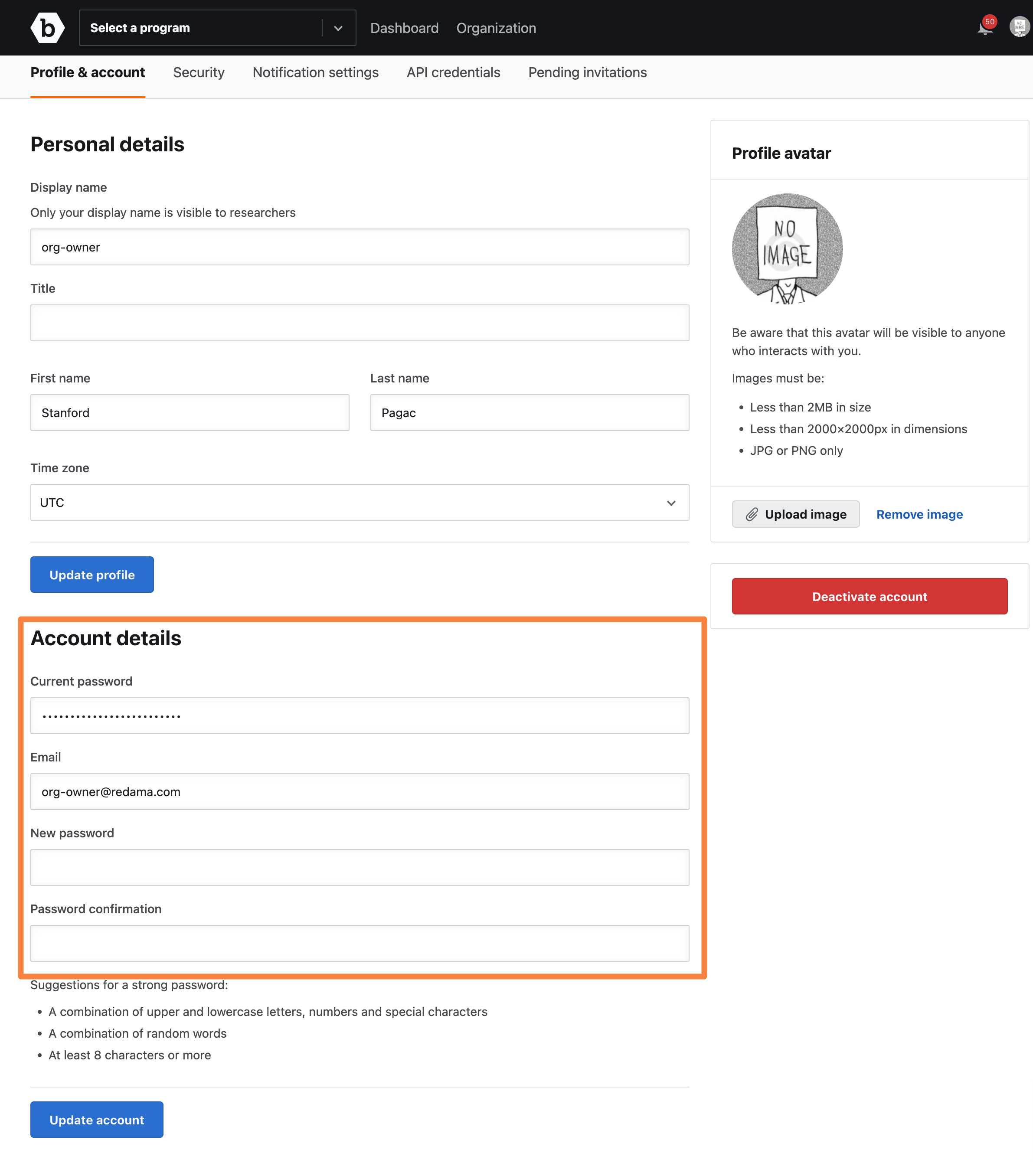 Click Update account.
Update Your Security Settings
From your Personal Settings, you can also enable two-factor authentication to make your login credentials more secure. Enabling two-factor authentication is optional, but highly recommended.
To enable two-factor authentication, select the Security tab and then click the Enable two-factor authentication button. You'll need to follow the prompts on the subsequent screen to set up two-factor authentication.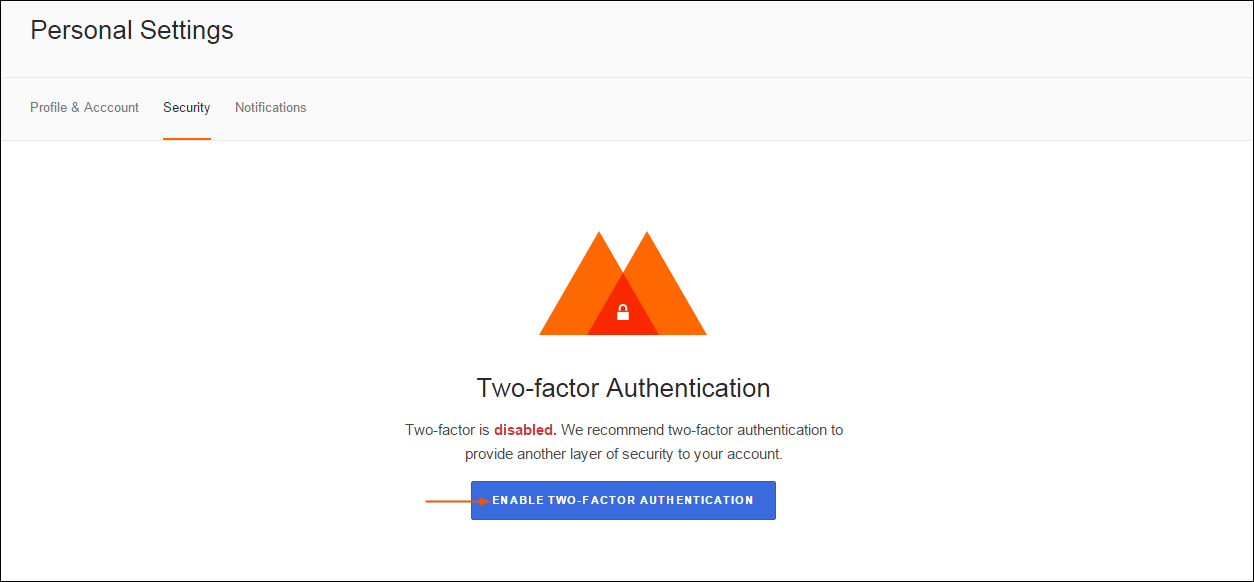 Update Your Notification Settings
You can update your notification settings to receive alerts when a submission changes to a status that is of interest to you. This is one of the many components related to managing submission notifications.