Once a new team member has been invited to Crowdcontrol by either an Organization Owner or a Program Administrator, the user will receive the email seen in the image below.
To accept the invitation to Crowdcontrol, select Accept the Invitation.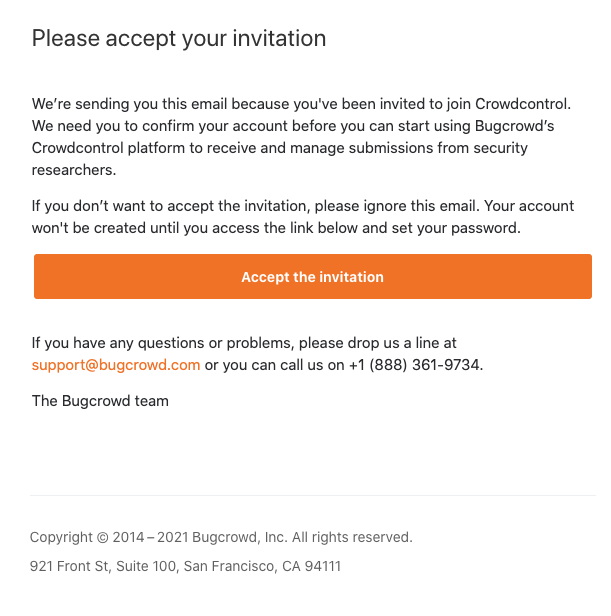 The user is redirected to Crowdcontrol. Fill out the form to set the Display name and user password. Enter the password twice and then select the orange Accept the Invitation button to activate the account.