Bitcoin payment method is available for researchers on select programs. If you participate in a program that communicates such an option, Bitcoin will be shown as an available payment method. Once this is setup for your account, it will be displayed in the Payout Methods section.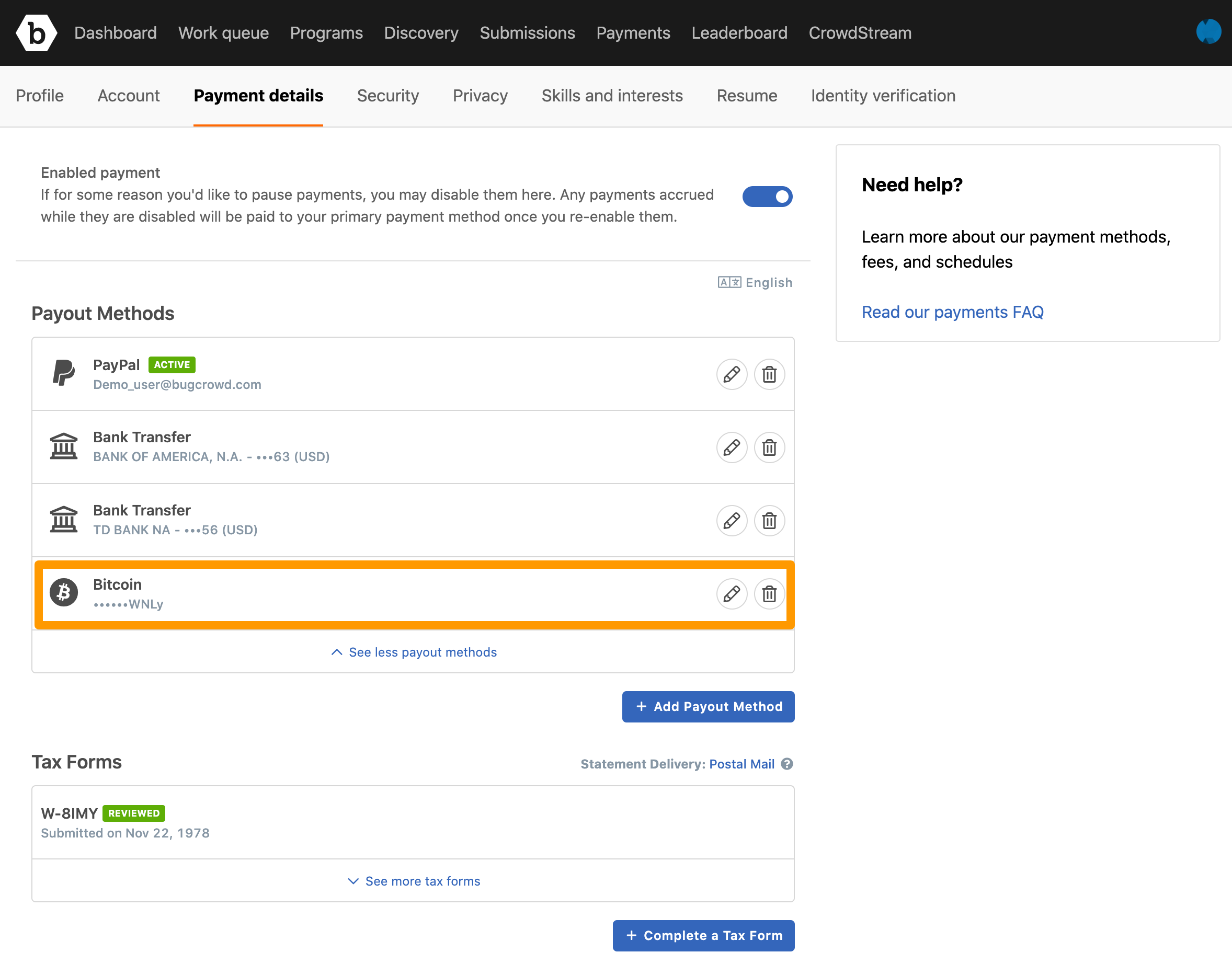 Click the Edit icon.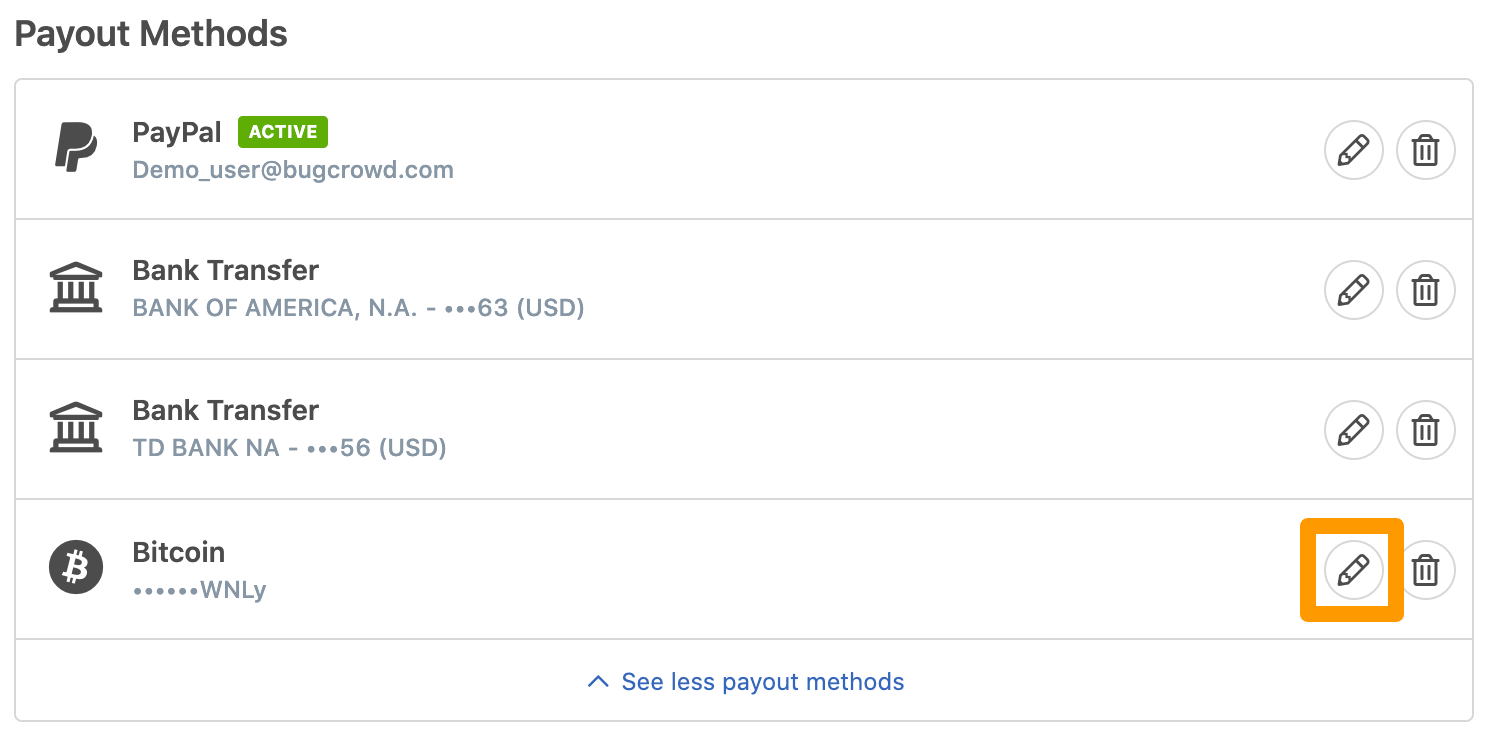 Specify the Bitcoin Wallet Address and click Make active to activate this payment method.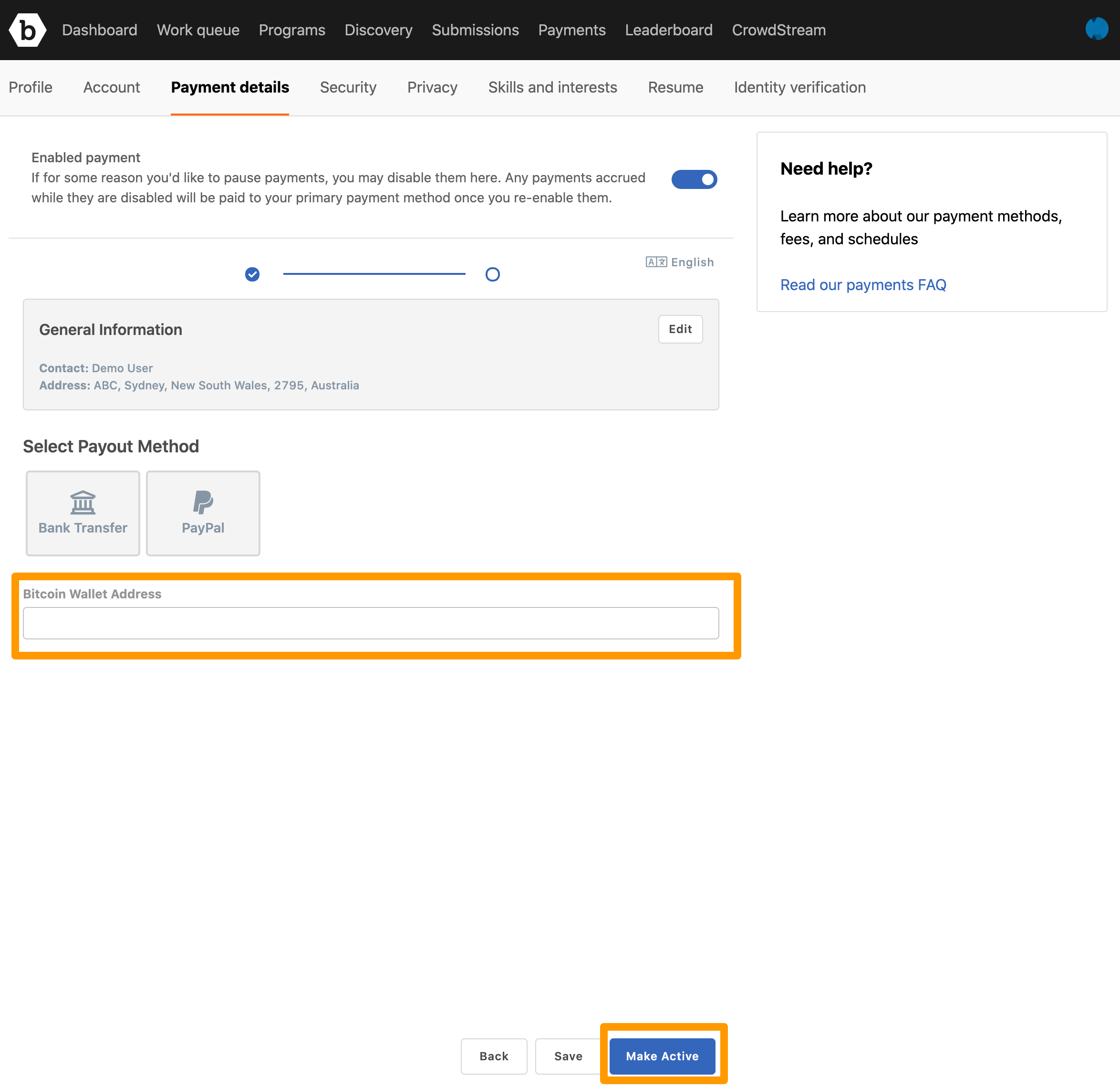 The Bitcoin payment account is set as primary and Active is displayed next to the payment account.