Although rare, sometimes Program Owners have made mistakes when rewarding for vulnerabilities. Therefore, adjustments may be needed. When a reward is cancelled, an email notification is sent that provides the reason for the change. This is also available on the Submissions page. Program Owners can cancel a reward within 8 hours and then award the correct amount.
The following image provides an example of the notification email.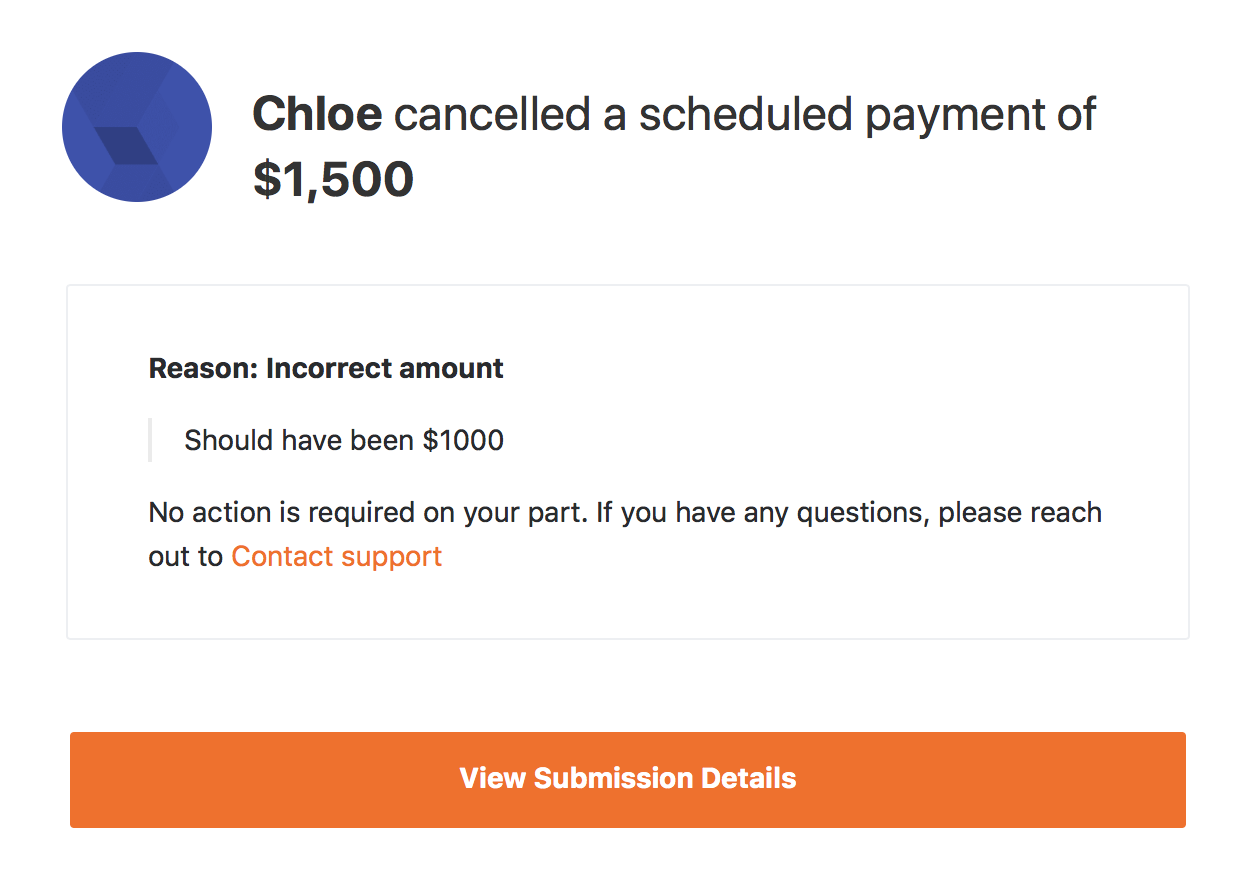 Click View Submission Details within the email to view the recent updated amount details.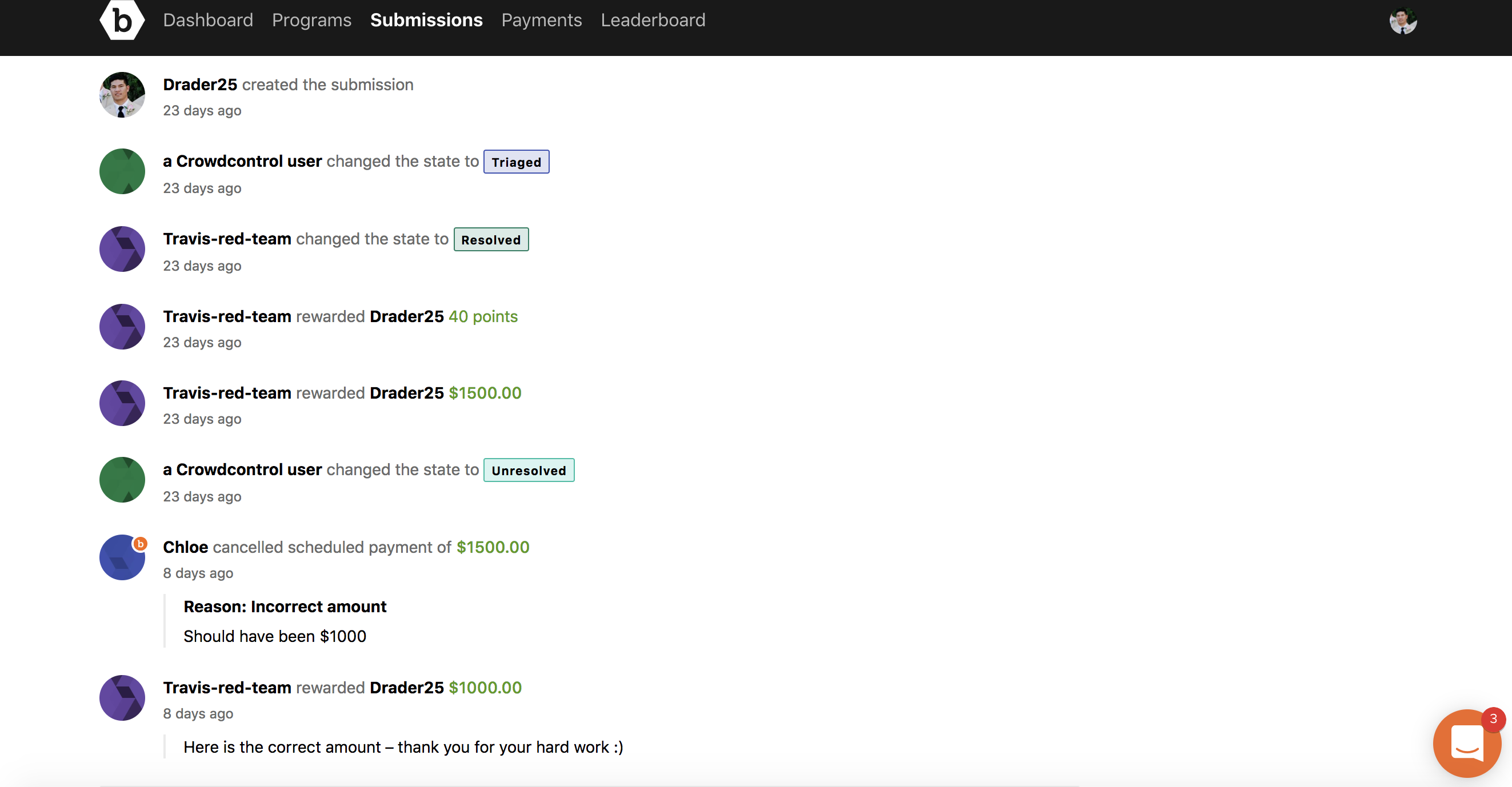 You can also view the updated reward on the Submissions page. Click Accepted at the top of the page.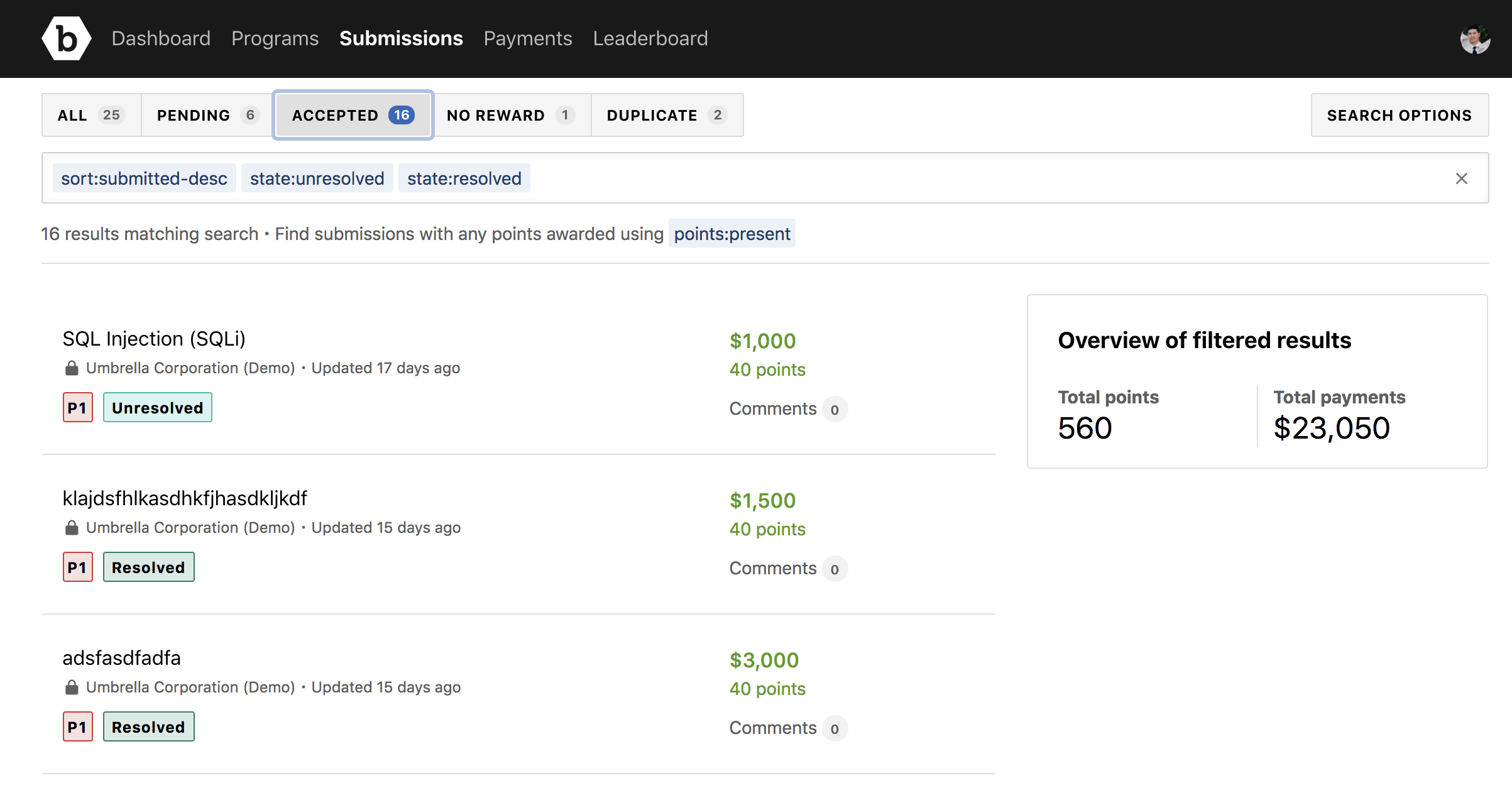 Click on the relevant submission, and scroll down to the latest update to view the corrected amount.