Subscribing to a particular program will provide you with email notifications of any important changes made on that program's bounty brief. These emails will include details on the exact changes made and will also provide a link to the Announcements page. There you can find more details on any particular changes made on that specific program.
Subscribe to a Program
There are three ways you can subscribe to a program:
The public programs page
The program page
By submitting a report to a program
First, you may manually subscribe by selecting the Subscription Star. You may find this star on the public programs page on the Bugcrowd website. A filled star indicates you have been subscribed and agree to receive any important updates made to that program.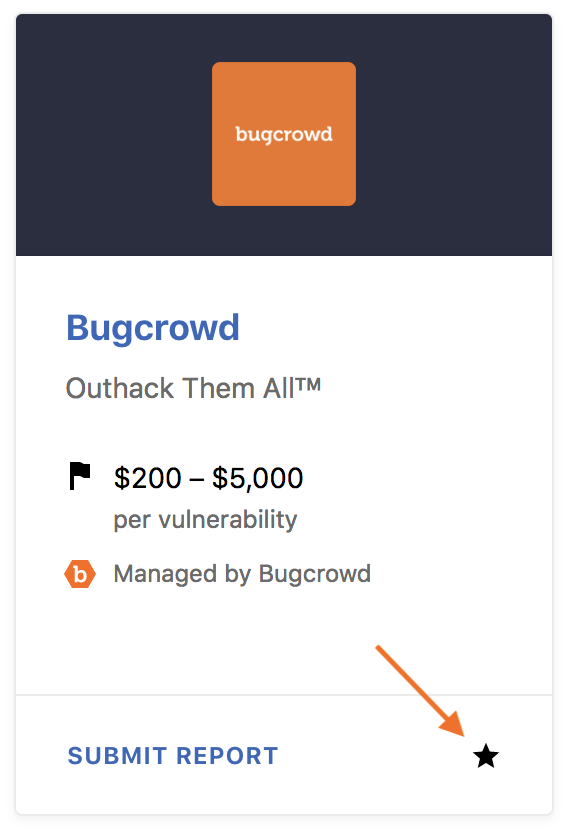 A subscription star also appears on the program page as well.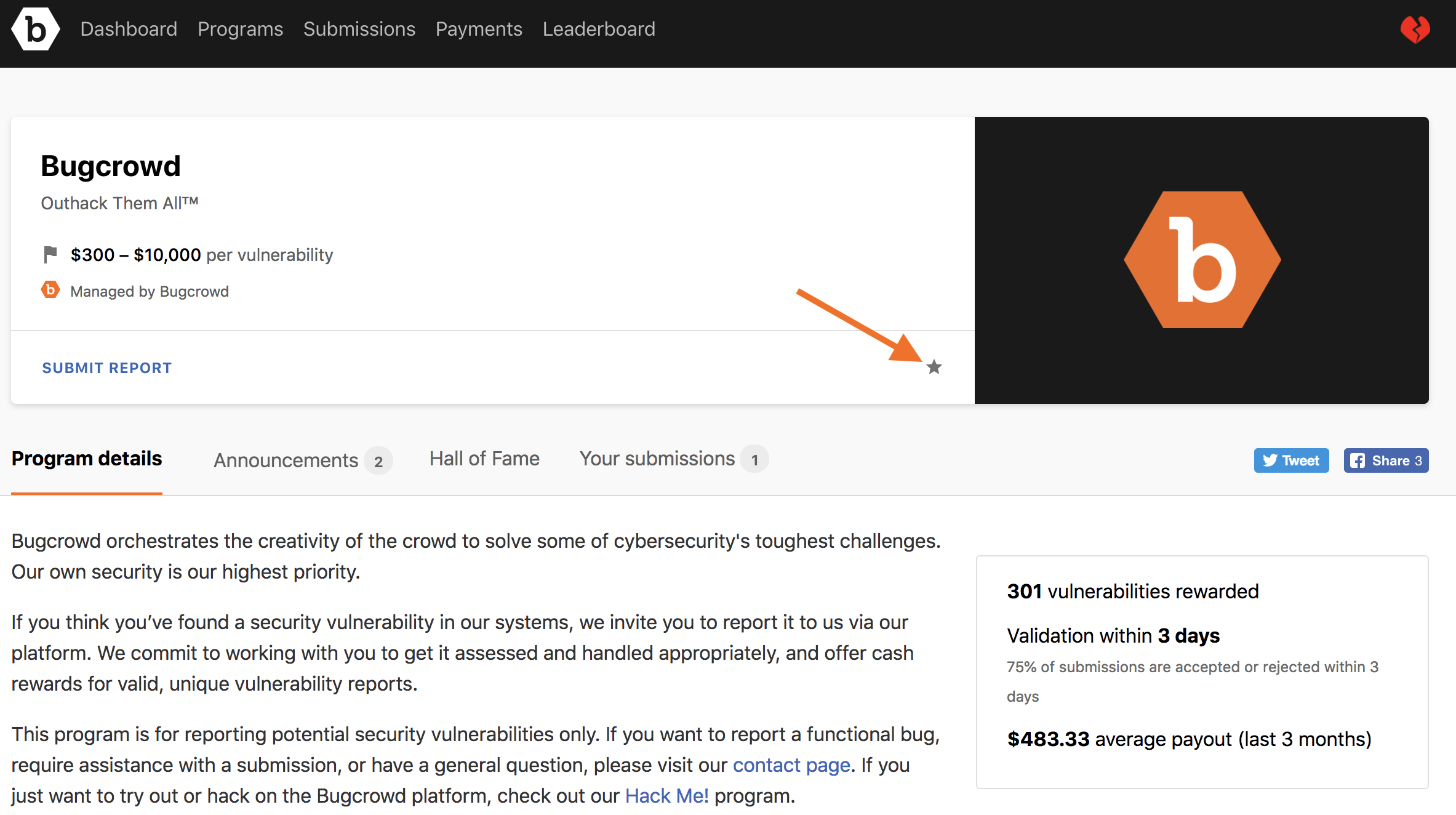 You may also be automatically subscribed once you submit your first bug to that specific public program. Also, you will be automatically subscribed upon accepting an invitation to a private program.
Unsubscribe from a Program
You may unsubscribe to a program (that is active or has ended) at any time by deselecting the Subscription Star. An unfilled star indicates that you have been unsubscribed to the program and will no longer receive any important updates made to this program.