Using Markdown in the Platform
To apply Markdown, add Markdown syntax to the text to indicate the words and phrases for which the formatting must be used. By default, you are adding text in Write mode. After applying Markdown, click Preview to view the text in HTML format.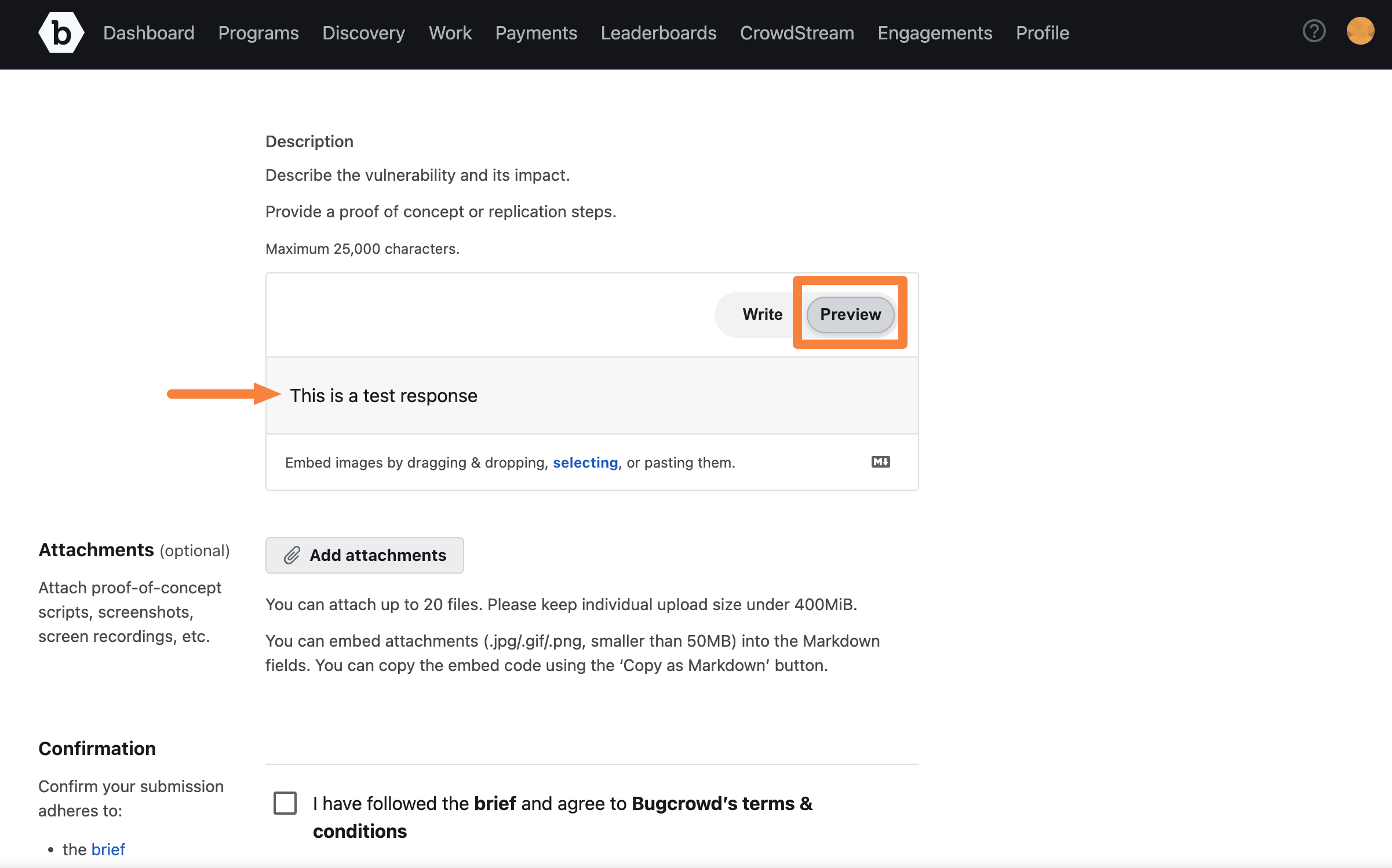 Using the Markdown Toolbar and Markdown help
A Markdown help guide is available to help you in using markdown to format and structure text. While editing text, click the Markdown supported icon to view the Markdown help.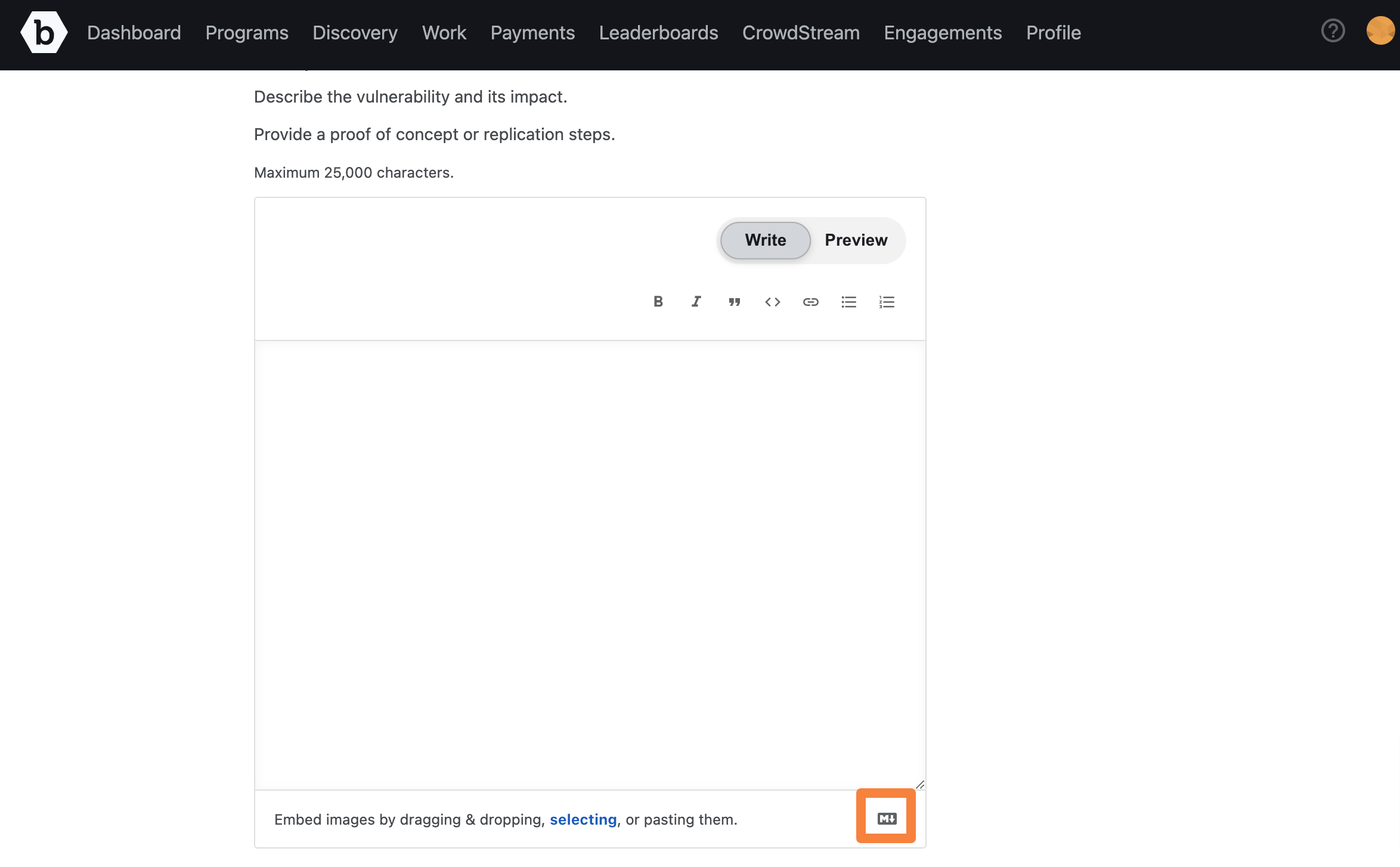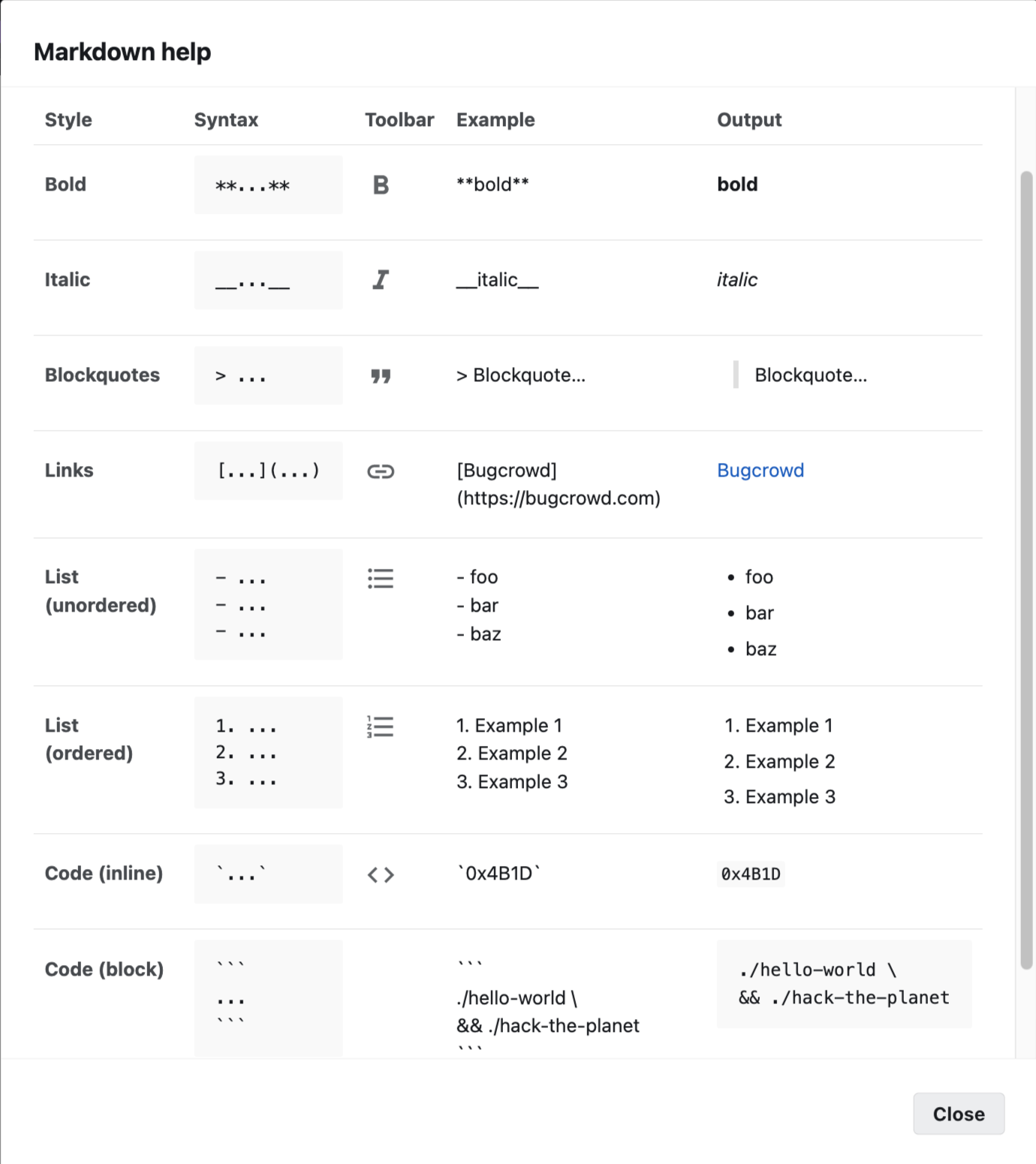 You can also use the Markdown Toolbar shortcuts to apply markdown to text in the platform.
The Markdown toolbar supports the following shortcuts:
Bold
Italic
Blockquotes
Links
Bulleted List
Number List
Code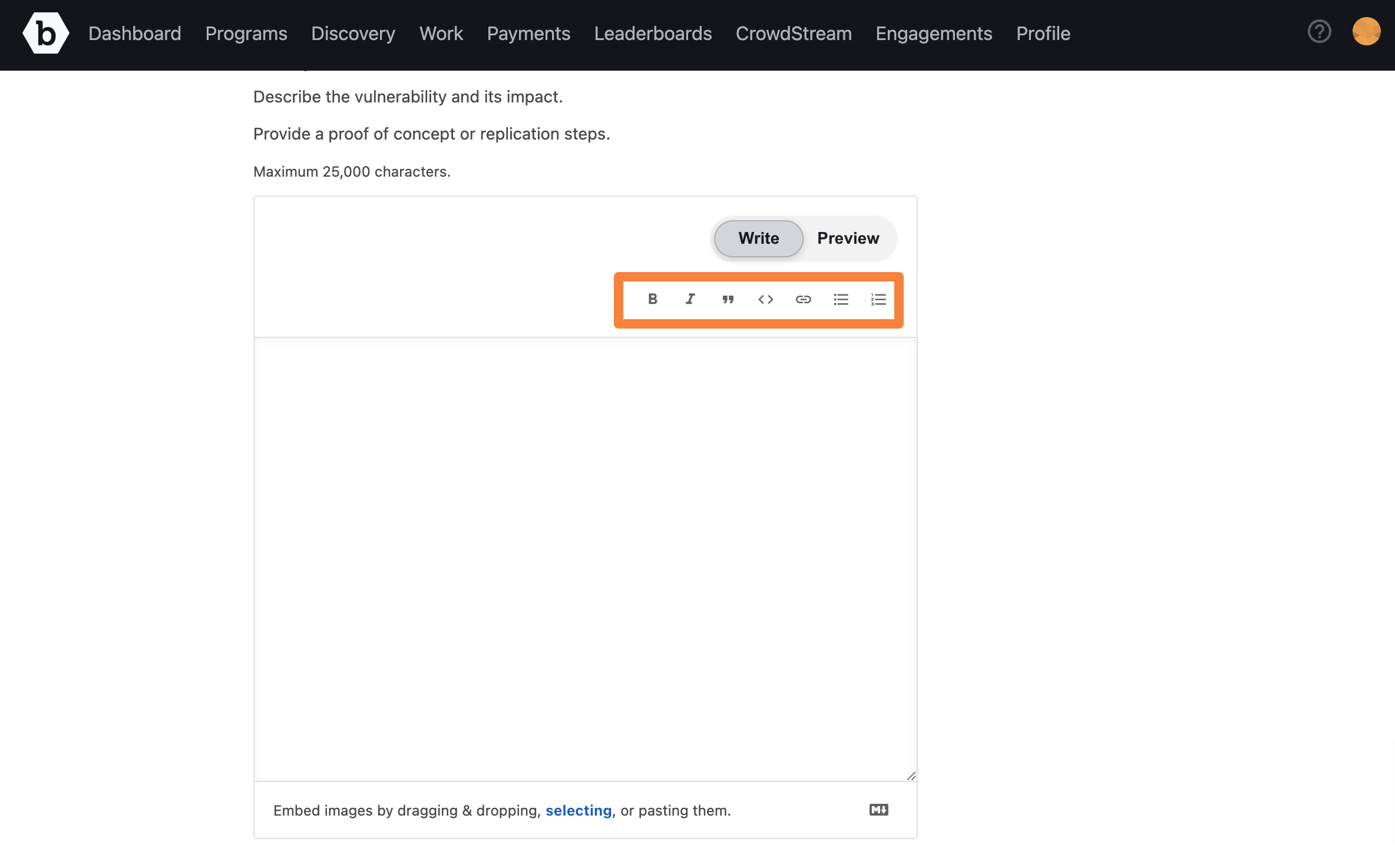 To embed images, drag and drop the images, or select and paste the images. The images are uploaded and the Markdown code for the uploaded images are displayed in the Write mode. You can embed images such as JPEG, GIF, or PNG files. The file size must not exceed 50 MB. Click Preview to view the rendered image in HTML format. The embedded images are displayed in the Attachments section.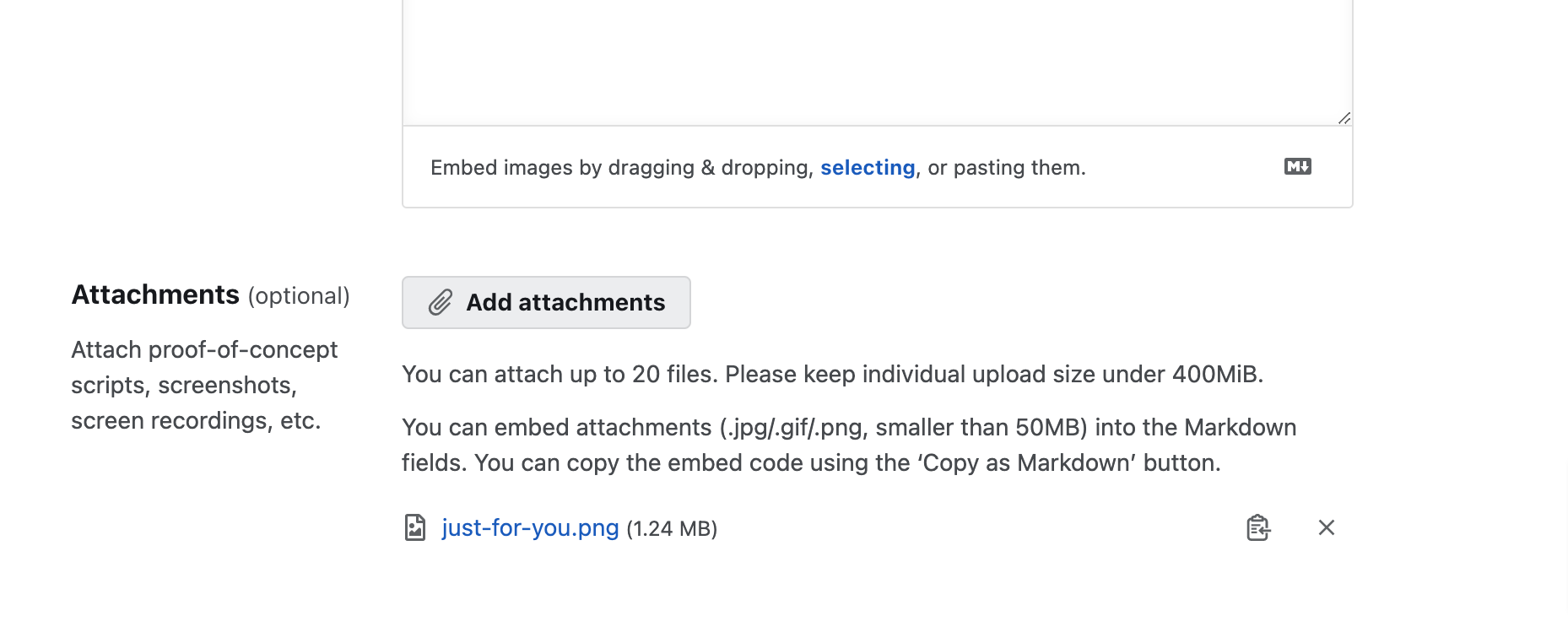 To copy an attachment click the copy an attachment icon.

To delete the image, in Attachments section, click the X icon for the image.

For more information about the Markdown formatting syntax, see https://www.markdownguide.org/basic-syntax.