You can set your language preference for adding the payment method or for completing the tax form. The UI sections for payments will be displayed in your preferred language. This helps in understanding the instructions when filling the tax and payment method forms. By default, the language is English. To change it to the preferred language, click English.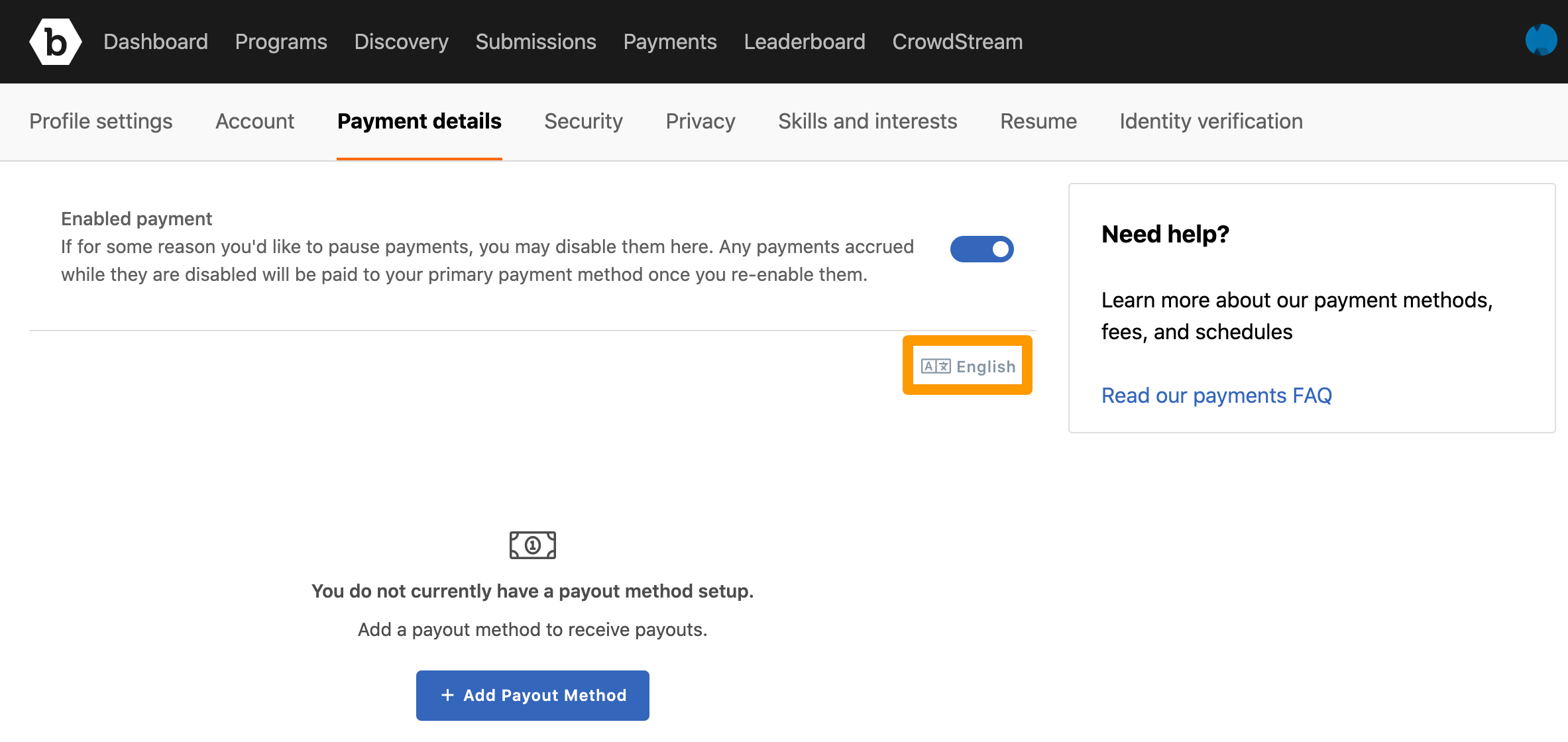 Select the required language from the displayed options.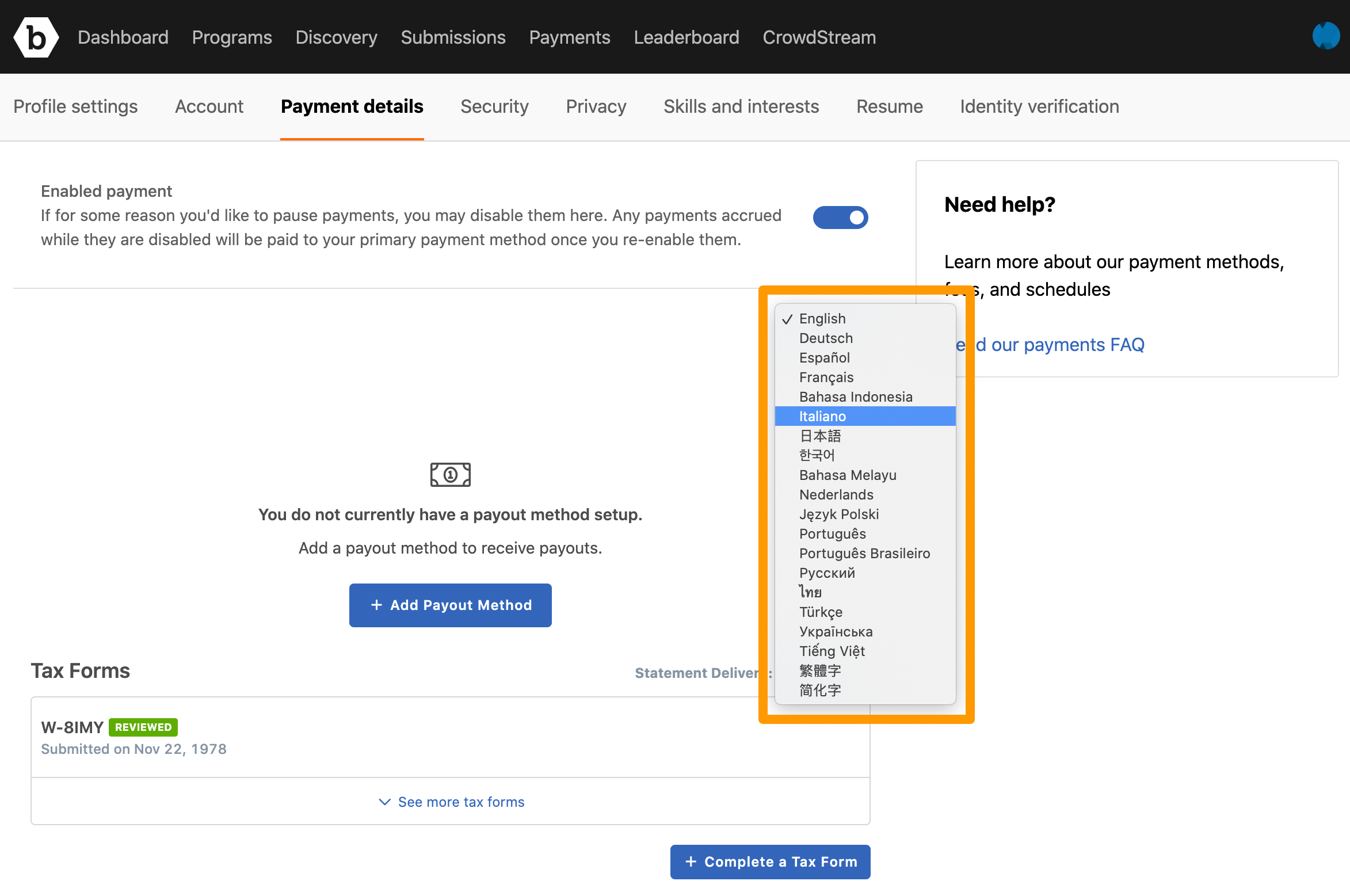 The payment sections will be displayed in the selected language and the other sections will continue to display in English.