Submission details for a specific program can be exported into a CSV file and downloaded to your system. The following fields are included in the file:
ID
Bounty Code
Source
Title
Amount
Bug URL
Description
HTTP Request
Extra Info
Submitted At
Priority
Target Name
Target Category
Custom Fields
To export the submission details to a CSV file, navigate to the Submissions page.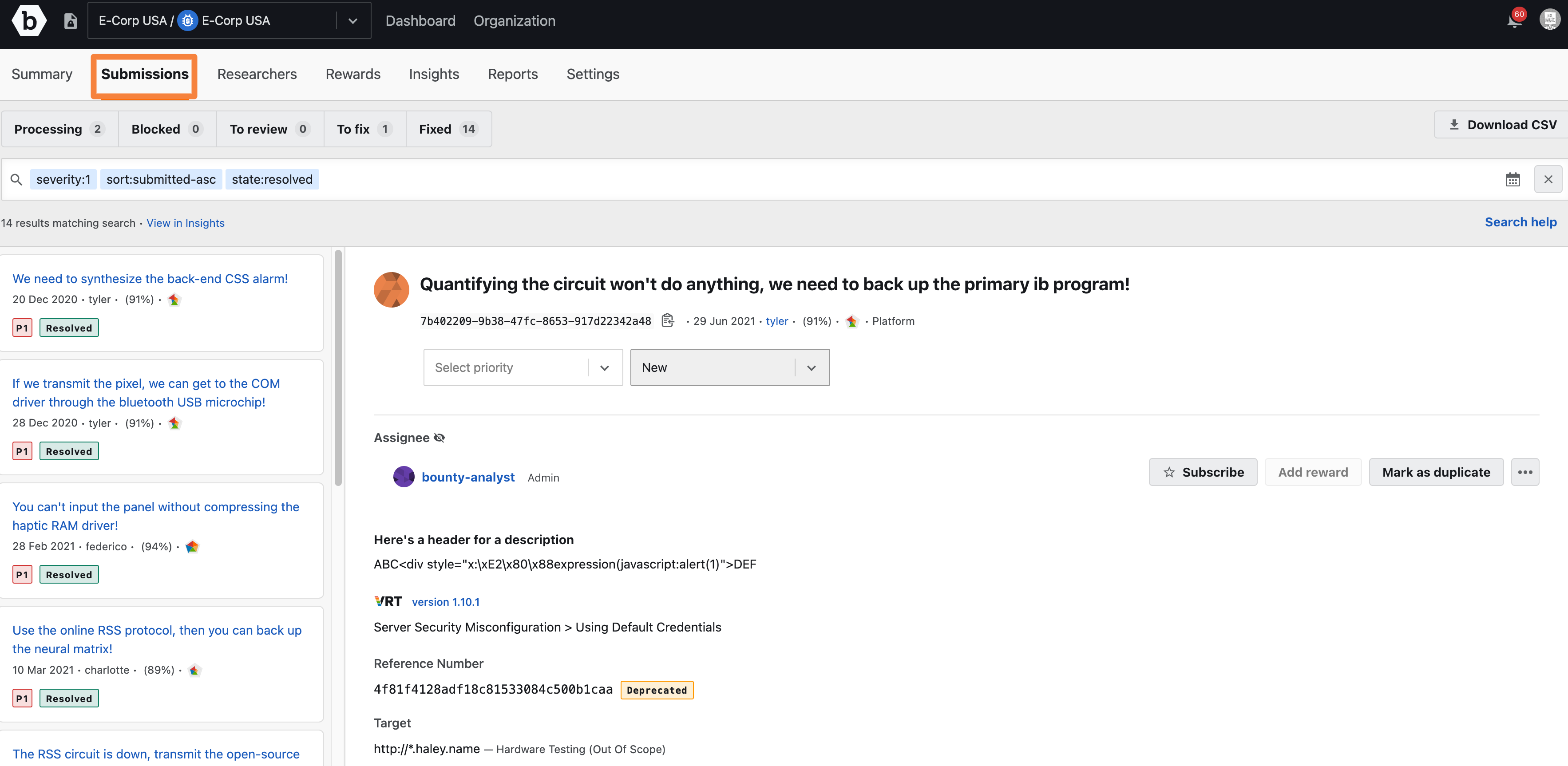 Use the tokenized search bar to set filters that dictate which submissions will be included in the CSV file. To export all submissions, clear all filters.

After the filters are set, click Download CSV in the upper right-hand corner. A CSV file will be saved to your system. When you open the file, the submission details for a program will be listed.

To download a specific subset of submissions, change the submission status to the groupings of submissions you wish to export and repeat the process again.