The Insights dashboard enables you to download a PDF based on the filters or export the submission data as a CSV file. Use the PDF to highlight the progress of your program. To customize and create your own report, integrate your bounty results with other vulnerability assessment data using the CSV file.
Downloading PDF
To download a PDF of your Insights report, click Download and then click Download PDF.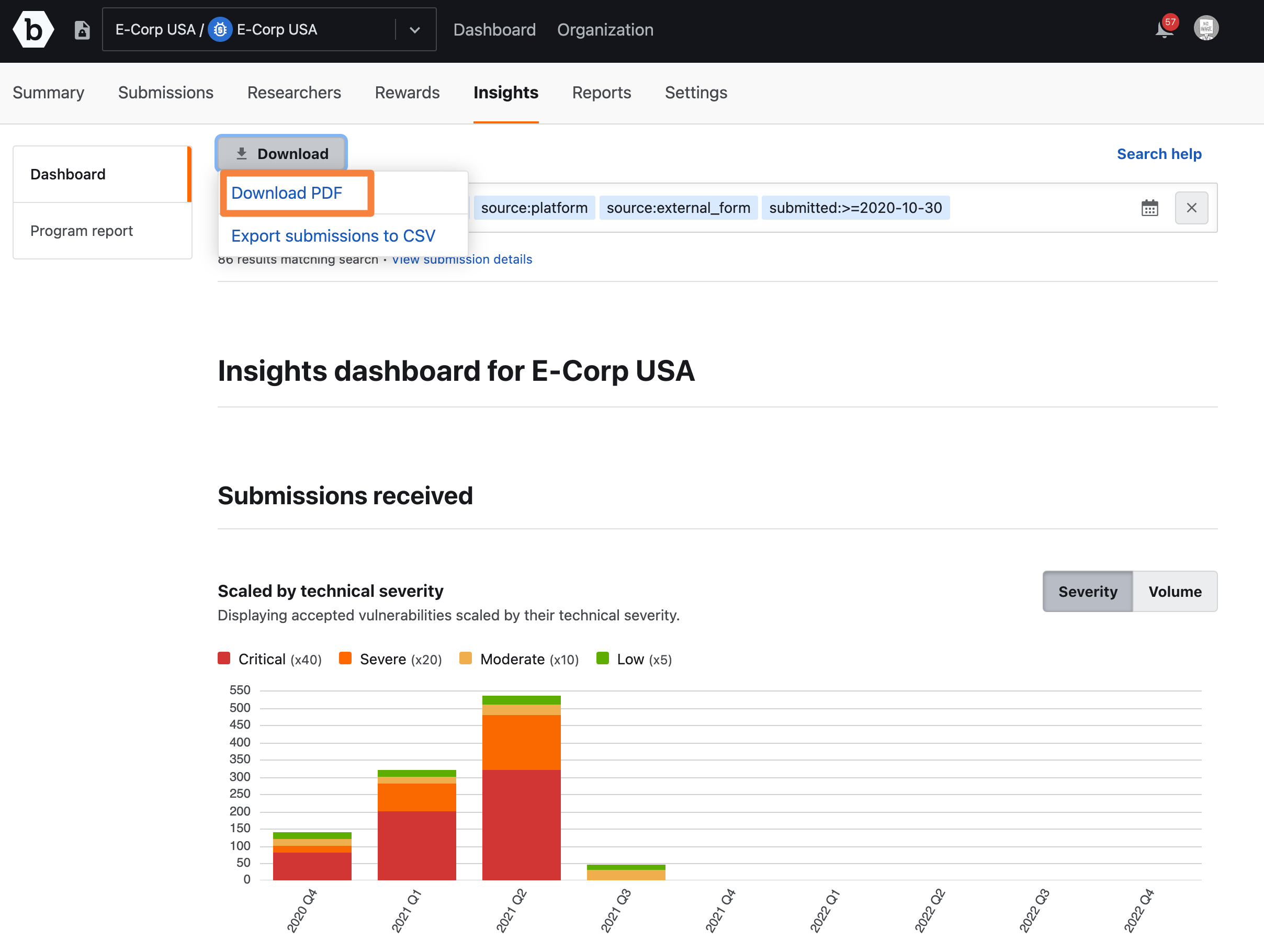 A message confirms the request and you receive an email with the link of the report.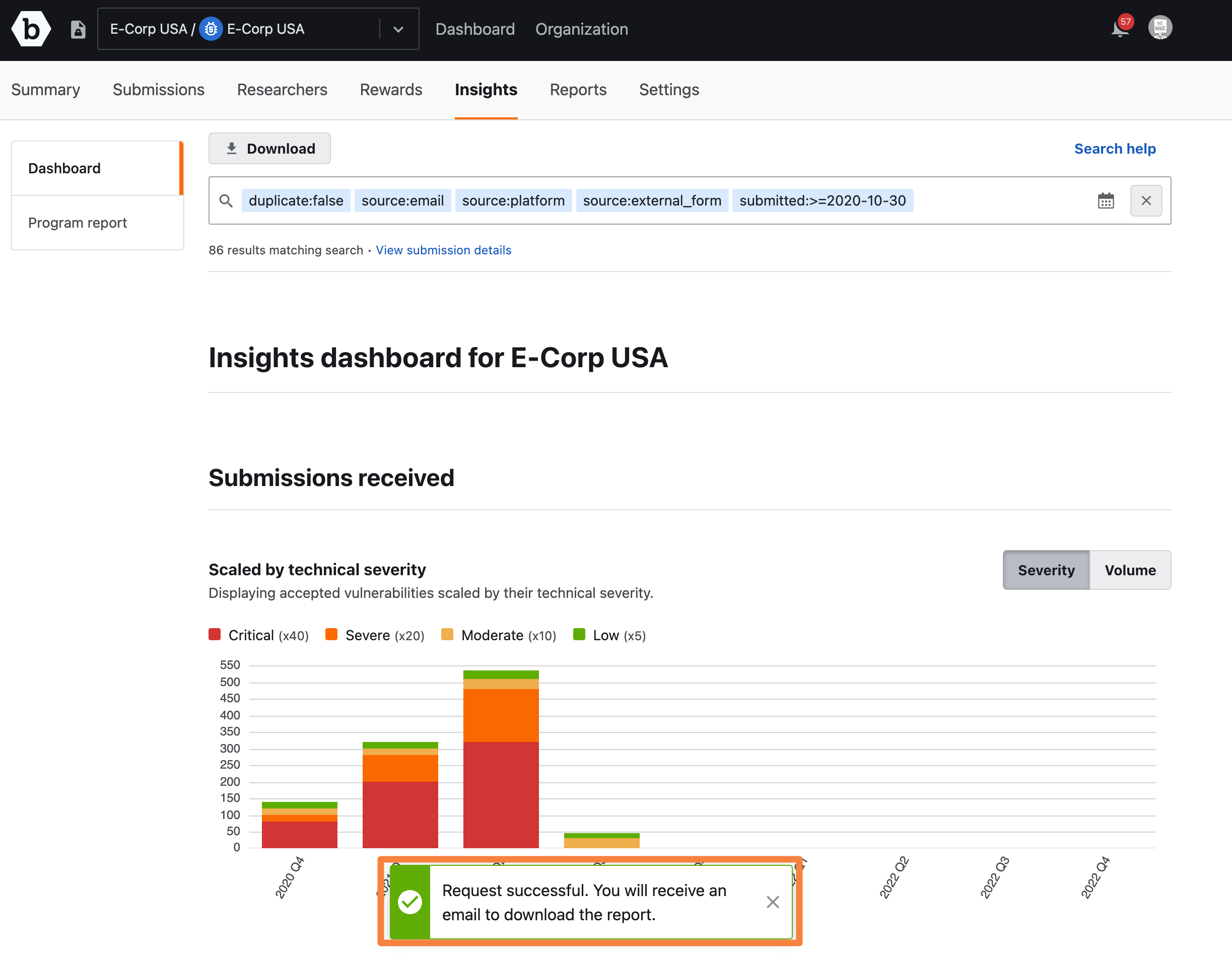 You are redirected to the Reports page and the new report displays as a link.
Clicking the link opens the report on your system's browser. You can view, download, and print the report.

You can also view, download the report from the link received in your email.
Exporting Submission Data to CSV
To export submissions to a CSV file, click Download and then click Export Submissions to CSV.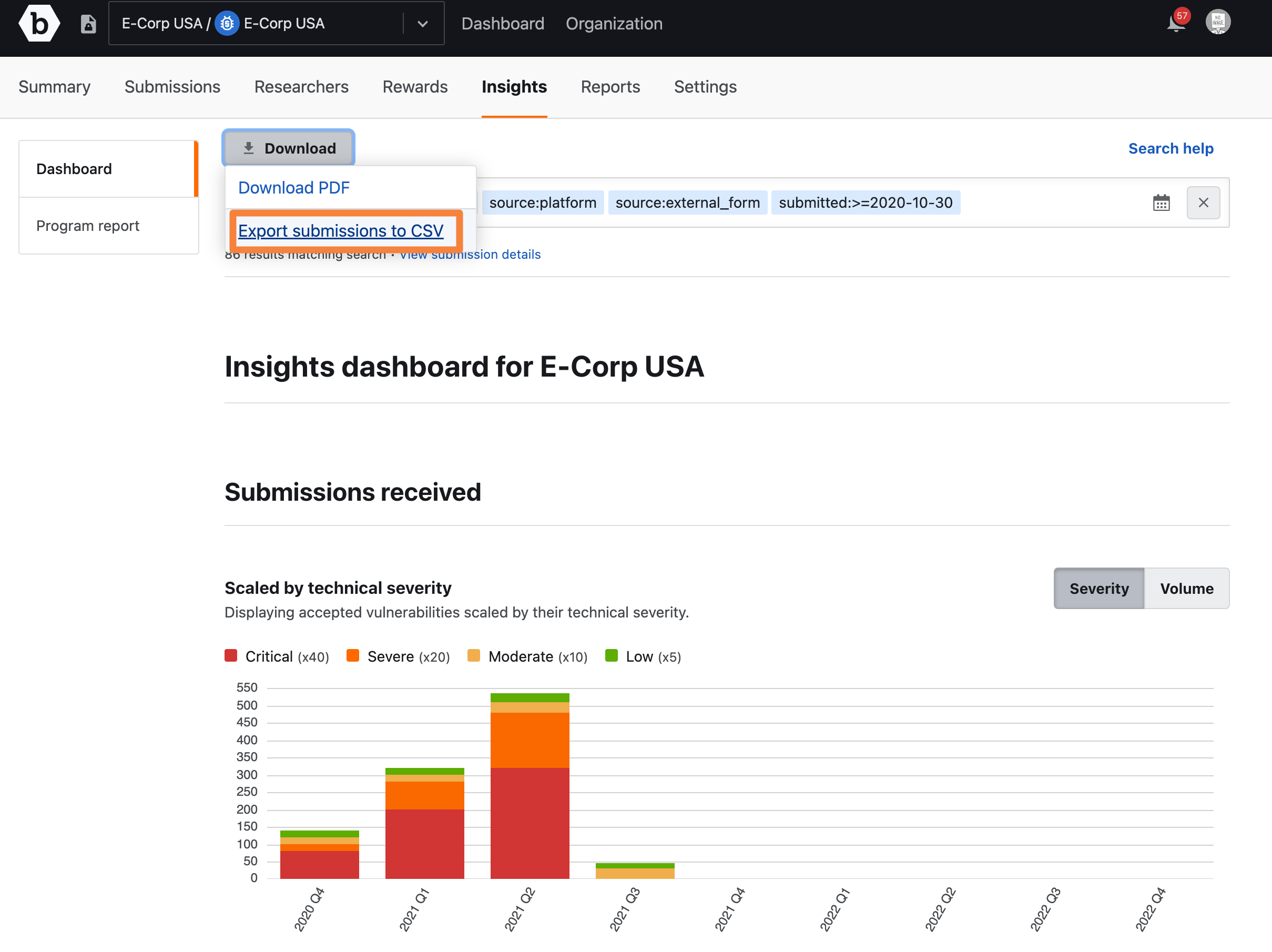 The CSV file is downloaded to your system.
Information available in the CSV is detailed in Downloadable Submission Details via CSV