Auto-assign triaged submissions to a default team member to notify them of any actionable submission as soon as it has been validated by our Technical Operations team. To do this, follow the steps below:
Role-Based Access Restrictions: Setting a default team member for the auto-assign submission feature is restricted to Organizations Owners and Program Admins.
1. Navigate to Settings Page
Select Settings on the Crowdcontrol Navbar as seen below.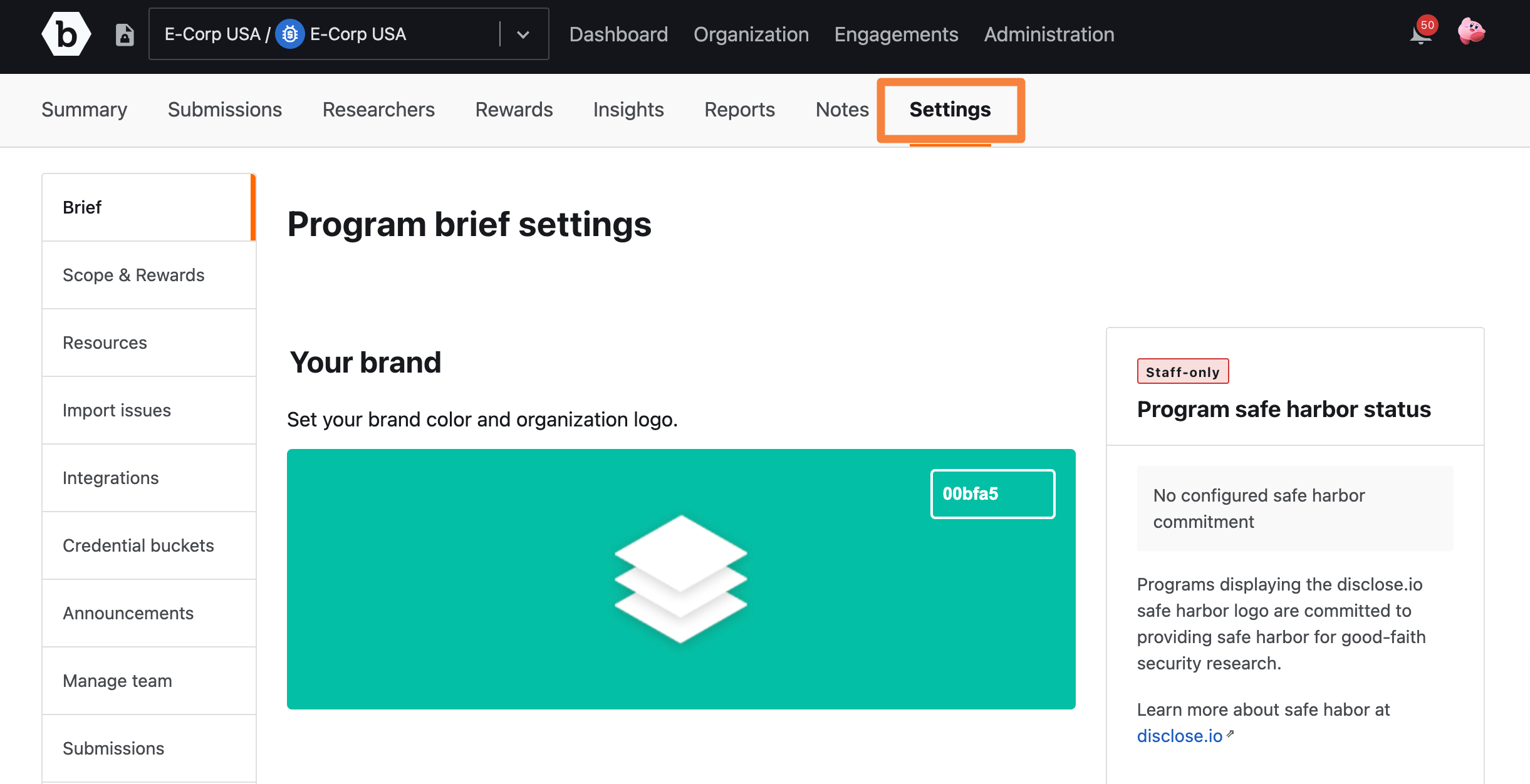 2. Select the Manage Team Tab
At the top of the Settings page, select the Manage Team tab as seen below.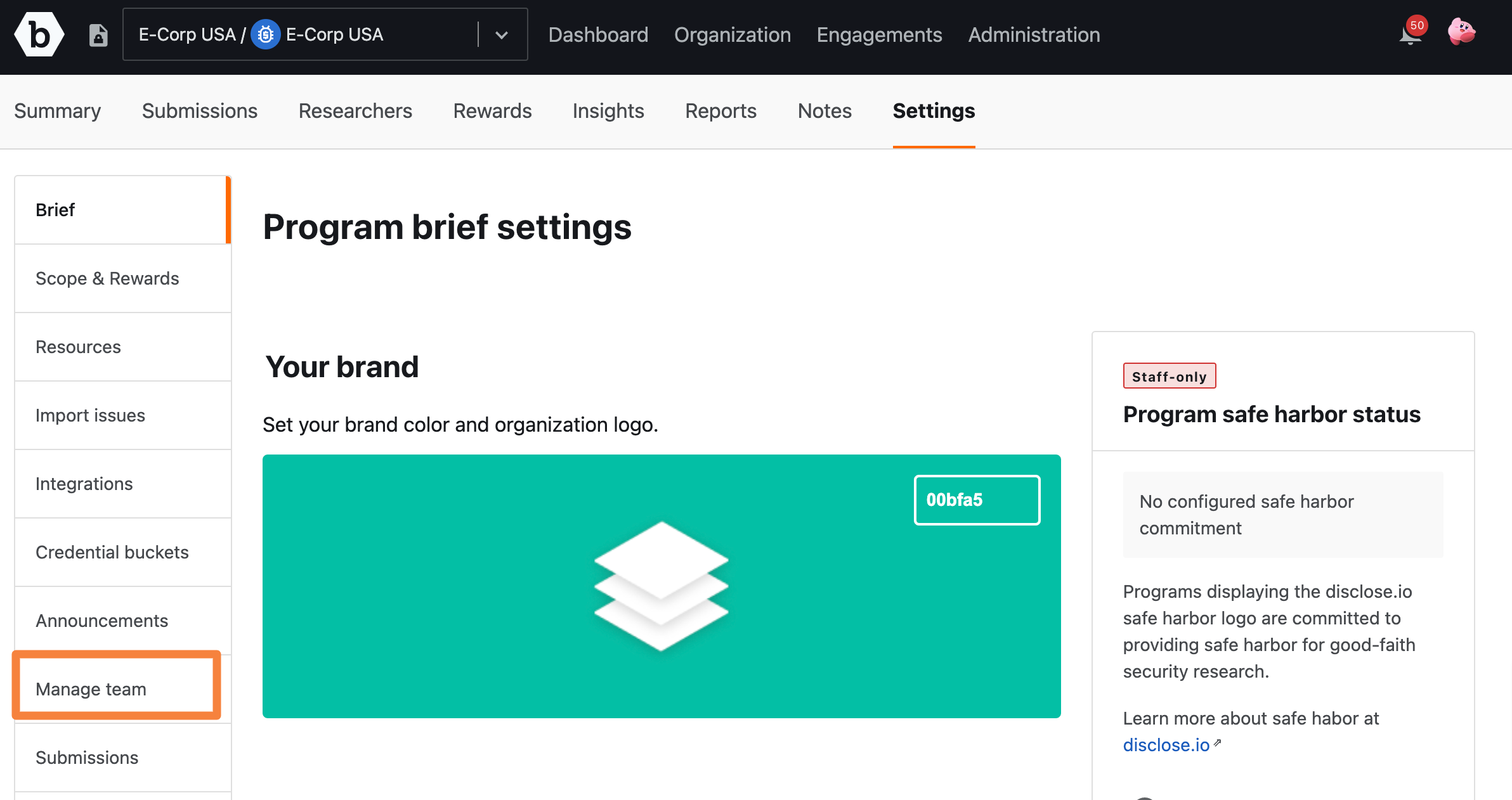 3. Select Default Team Member
On the right-hand side, use the drop-down field to select a team member to act as the primary user to be auto-assigned to all submissions moved to the 'Triage' status.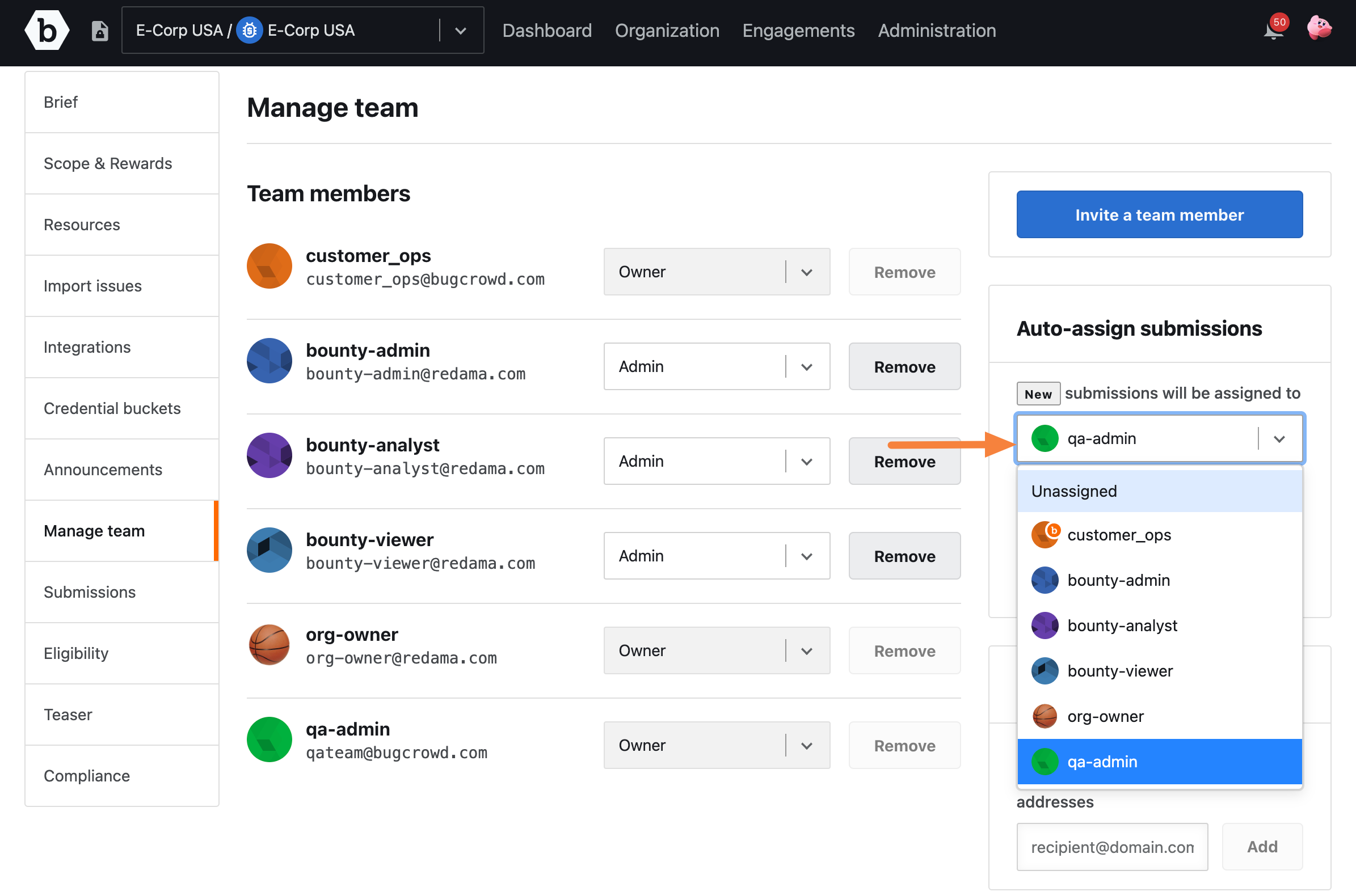 4. Auto-Save
Once you have selected the team member, the settings will auto-save. A green pop-up notification will verify at the bottom of the screen.